anyone who has the cam swap done just wondering how the two play together, and wether or not i should change the jetting for the larger intake cam or not. any advice is apreciated.
thanx inadvance
-Steve
http://www.cardomain.com/ride/663190
wow a new question that i havnt seen before. congrats.


"IF YOU PERSIST IN DOING WHAT YOU HAVE ALWAYS DONE .....
EXPECT RESULTS NO DIFFERENT FROM WHAT YOU HAVE ALREADY ACHIEVED"


Well cams can effect the way nitrous preforms on a motor but with such "mild" cams you will get the n/a gains from them plus xx or xxx hp of nitrous. they will be fine together and you dont have to jet it a little rich de to the cams. just use the jets for the given hp you want at what ever fuel pressure you have at the rail.
have fun.
jeff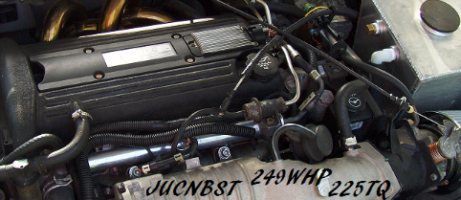 sweet thats what i was thinkin just wasnt all that sure thanx jeff, it will prolly be dyno tuned for the nitrous anyway
http://www.cardomain.com/ride/663190
not a problem happy to help out.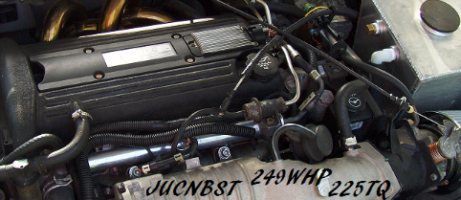 what about a more aggressive cam ( JBP stage 2 ). i'll be running a 55 or 65 dry shot


14.728 @ 92.14 (65 shot)

Makes no difference. Jet for what hp increase you want.
Jet size is jet size, it makes no diff. what you are using it on, and certainly has nothing to do with your cam choice.