Okay, I'm a little confused about these laminova cores. I heard from a few members that they are not included in the 17800003 supercharger kit and heard from a few that they are included in the manifold already. So I went to one local dealership and they said they werent included in the kit but then when I went to try to order them a week later I was told that they were part of the intake manifold assembly.

So here is my question for you guys with the kits, what year did you order yours and from where? Like, did you order it from your local dealer, crate engine depot, pace, or somewhere else. And were the cores in your manifold when you got it. Since I am getting mixed answers on whether or not they come with the kit I am wondering if they came with the kit in the beggining and not now or the other way around.

Thank you.

I need to know the same thing. If they are not in the Manifold, where can you get them?
I pumped all my coolant for my Heat Exchanger/Intercooler into my Manifold and into the engine. I always thought they were READY to be intercooled. Now my car is at the shop getting my engine flushed out and I need the CORES ASAP.
Anyone?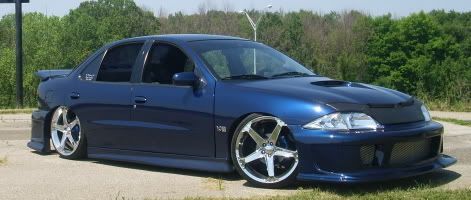 Every kit I have seen to date has had them installed in the intake as received from GM.
You can see them plain as day without the blower bolted on.

sig not found

protomec wrote:

Every kit I have seen to date has had them installed in the intake as received from GM.
You can see them plain as day without the blower bolted on.
Just my luck, huh? Mine ARE MISSING IN ACTION. I guess that is the price you pay for a Pre-Production parts. I was all excited on getting it ready for the BBQ. Tomorrow I am buying a New Manifold due to GM WILL NOT sell me the cores. So just under $800 more to get what I should have had in the 1st place.

Due to the set back I will however have my Header, Rear section of my exhaust with the LT1 tips, and my intake for the S/C Hopefully by this weekend. If not I will be there in my DD.
This sucks SOOOOOO BAD!
The guy from GM Tech support looked up the LAMINOVA cooler cores and it showed the parts, NO PART #'s. It showed a code of P.O.P.A which he told me means "PART OF PRODUCTION ASSEMBLEY".
I hope no one needs a Core to be replaced, if they do they will hav eto buy the entire manifold.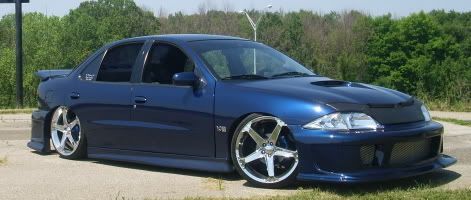 Snowman;9487 wrote:

So basically inside the manifold they have these little tubes(4 of them) that coolant runs threw to cool the aircharge right before it goes into the chambers.
As seen in the Pic below...also after the pic is a list of what all the numbers are...you will see


(408) Oil Indicator Tube O-ring
(409) Oil Indicator Tube
(410) Oil Indicator Tube Bolt
(411) Oil Indicator O-ring
(412) Oil Indicator
(500) Intake Manifold Gasket
(502) Intake Manifold
(503) Throttle Body Seal
(504) Throttle Body
(506) Throttle Body Bolt
(518) Intercooler O-ring
(519) Intercooler Washer
(520) Intercooler Washer
(521) Intercooler O-ring
(522) Intercooler Cover Gasket
(523) Intercooler
(524) Intercooler Cover
(525) Intercooler Cover Bolt
(526) Intercooler Cover Seal
(527) Supercharger Gasket
(528) Supercharger
(529) Supercharger Bolt
(711) Map Sensor
(726) Supercharger Inlet Pressure Sensor
(727) Map Sensor Bracket
(728) Map Sensor Bracket Bolt
(749) Map Sensor Bolt
Pyre;2255983 wrote:

GM wouldn't help me find the length, and nobody seemed to know the answer. But Opcon and Laminova sent me the information I was looking for. In case anyone else is wondering or ever needs to know the core length is 198mm and the internal part number for laminova is CA00028C.
http://www.laminova-online.se/
Core: IC39.5-198,2P under intercooler > intercooler cores. think the price comes out to be about $691 + shipping.
_______________________________________________________________________
my carDomain
updated 3/6/07 Boosted at B-day!

Gm part #s?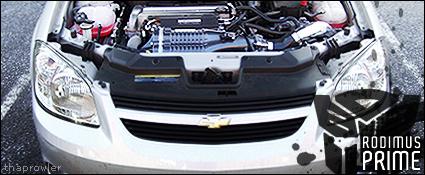 1989 Turbo Trans Am #82, 2007 Cobalt SS G85
U.S importer for Laminova tubes is
Importer/Distributor - BAT, Inc.
7630 Matoaka Rd.
Sarasota, FL 34243
(941) 355-0005
Fax (941) 355-4683

Click on Mocal Oil Control Systems - Laminova Cooling Products - Intercooling & scroll down the page.

The tubes you want to buy are the CA00028 tubes which they sell for $172.00 each or 4 for $506.00. The part number for the O-Rings is SLA000104 (O-Ring IC39.5 - measures 29.75 x 3.53) for $2.95 each. Those same O-Rings you can get from McMaster -Carr (part number 93K125K79 - a pack of 25 for $7.39).
GM part number 12584348 is the intake manifold which includes the endplate (OEM 1 in - 1 out), the 4 Laminova tubes, the 8 O-rings, & the metal spacers/shims. I bought a new intake manifold from Amazon for $370.00 which is a lot less than buying the Laminova tubes separately.

Using a small width hose clamp around the end of the Laminova tube, tightening the hose clamp without deforming the soft aluminum, and prying out the Laminova tube via the hose clamp screw is the best way to get the tubes out of the intake manifold without damaging them. If you are not going to run a dual bypass setup then there is no reason to remove the endplate to swap out 2 of the 4 Laminova tubes. I'm running a dual bypass setup on my 2.2 Liter Ecotec L61. I bought the GM 17800003 Supercharger Kit from Pace Performance way back in March of 2007.

Only 6 years too late but good info.
"In Oldskool we trust"