Hey. Im new to this site. Im in new zealand and i own a 96 toyota cavalier id like to supercharge or put a turbo on the car. Ive rang my local toyota dealership here in nz and apparently the guys said you would be lucky to find a supercharger kit in nz. They said go on ebay and that im looking at 2 - 4k for one. What do i do? The cars in great condition and 170,000 on dash. Ive never had a mechanical problem with it in the 2 years ive owned it.

jegs still has the supercharger kit available. there is one on ebay right now too but its imcomplete and way overpriced.
look in our classifieds here... there are kit's from time to time. blower OR turbo.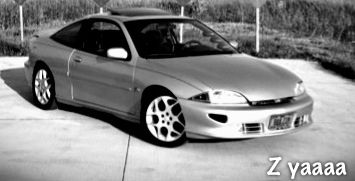 It's nice to be injected but I love being blown.
Thanks mate will look into it
Kind regards

If GM used the same ECUs that the Chevys then tuning is going to be your biggest issue. 96 was a crossover year and isnt supported by HP Tuners(the most popular way to tune these cars).

Ok. So its not worth buying the kit? Im all the way in nz. Toyota just shrug their shoulders and tell me its a chevy when i originally asked them for a trd supercharge kit.

Yea, you need the GM supercharger kit with the Eaton MP45. For tuning you should be fine with swapping to the 97 ecu and engine harness.

You'll need a 97 or 98 Toyota cavalier pcm and engine harness. If you get a 97 or 98 Chevy Cavalier the connectors and wire length will not be the correct length.
HPTuners would be the best bet to tune it also. <---
http://www.hptuners.com/
I would ask on the forums or email tech support to ensure it will work on Toyota cavaliers, but the PCMs are the same as American one, so I would assume it should work.
Here is the kit from Jegs...
http://www.jegs.com/i/Chevrolet+Performance/809/12498660/10002/-1
also, one thing to note... you have a chevy cavalier, it just has been rebadged as a toyota and has different attriubutes but it was most definitely NOT made by toyota.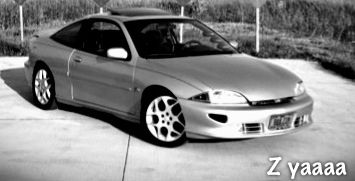 It's nice to be injected but I love being blown.
Yeh they awesome cars their quite rare here. Can the car take a turbo too? And which is better do u think and easier to install?

easier to install and tune, supercharger.
Find me a trd, or 2.4z coupe, then rip off all the badges, shift knob, steering wheel, mirrors and a relay then mail them to the states? Hell export the whole car lol i want a true right hand drive convertible. Anyhow, if you come across any of this and feel like helping a mate out, shoot me a pm

Wait where's pictures we want pictures please!