of that huge list of features the Aeroforce displays, which ones will not work on ours without the special sensors? (fuel pressure, oil temperature, boost, etc)

Id love to pick one up..just not sure what other accessories Id have to get. I already have an AEM UEGO Wideband, so will it read that via the ECU or will I have to install another bung/sensor if I want to run both gauges?
I already have a boost gauge, but I could T off since boost should be a constant monitor in my opinion and just use the AF as a comparison of both when im looking for precise readings.

If it is truely OBDII pnp without having to wire up tons of other crap, I think Ill get one.


04 Cav. 2dr. 5spd. My DD. 'Nuff said.

It reads boost off our the tmap. No need to wire anything.

The only real ones that are handy to have on at all times are iat and knock.

The ones ive checked that it reads are....

Knock, iat,tps position, timing, volts, coolant temp, rpm, boost

Probably does alot more but I jst leave it on the knock and iat

thats my plan. iat and knock will be main purpose.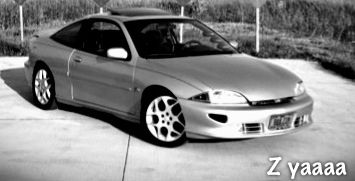 It's nice to be injected but I love being blown.