Ebay M62 kit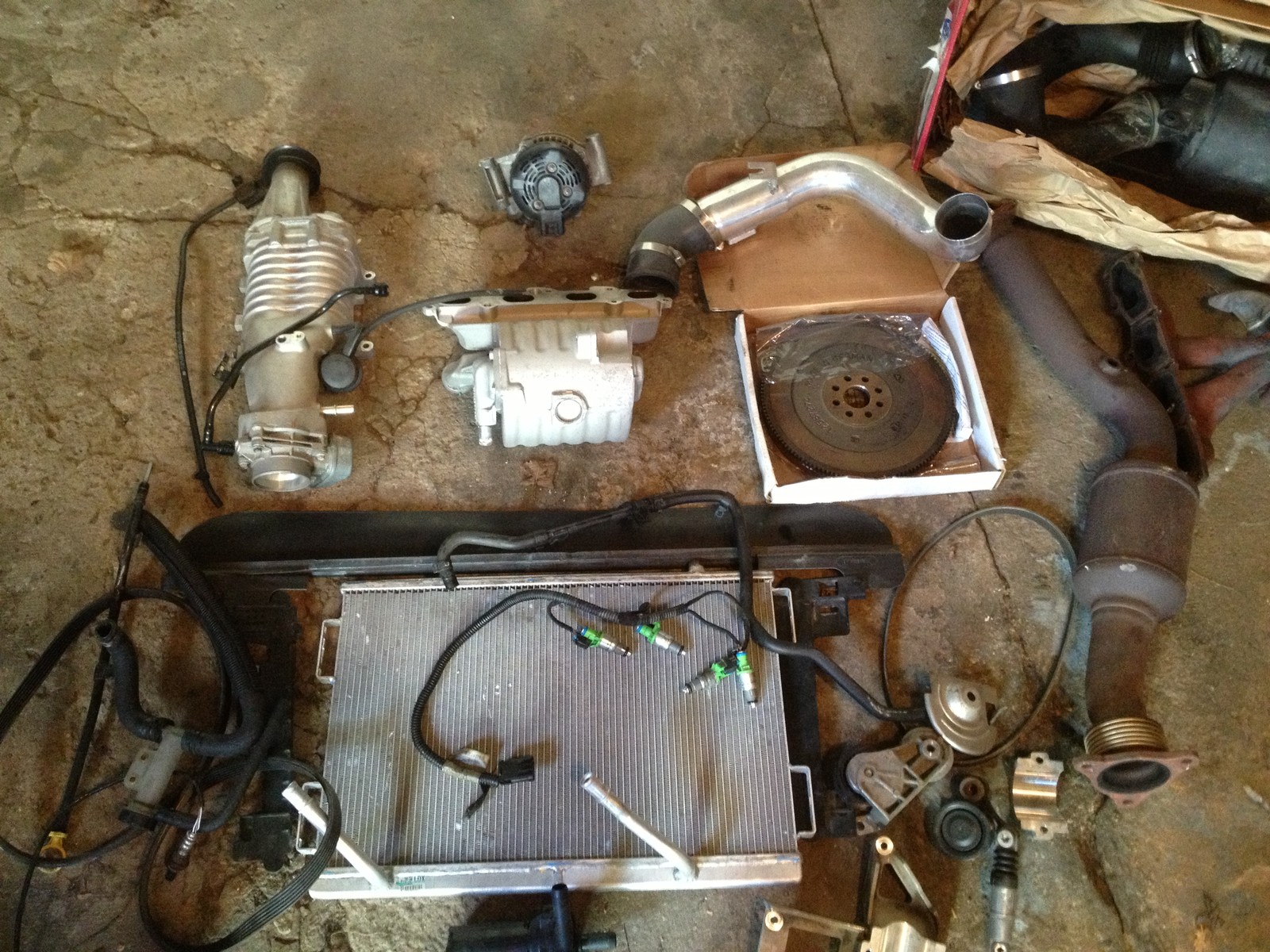 I am picking up a 04 LSS and this looks like it would be a good value for an add on. What parts would still be needed? I read through the M62 thread but I just want to get advice from some of the more experienced supercharged members here
From the ad:
Kit Includes. 1. Heat exchanger, with coolant pump and housing. 2.) Exhaust Manifold, 2 1/2 inch down pipe with cat, o2 censor and heat shield. 3. Oil Dipstick and 4 fuel injectors with harness. 4. Intake manifold and MAP censor. 5.Eaton M62 supercharger, pulley system, serpentine belt and throttle body. 6. Injen 2 1/2 inch cold air intake and stock air box. 7. Alternator.
All these parts are stock off a 2007 cobalt ss
Thanks!
Mike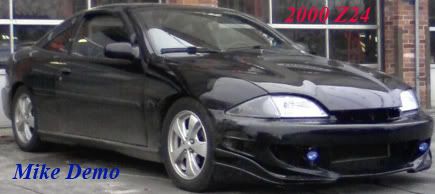 I've never seen the stock cobalt heat exchanger used in a J. I'm inclined to think it won't fit. You're also going to need to do the following:
-Get a GM reflashed pcm for a J or find a buddy that works a GM to flash it for you
-Have a new downpipe made custom (plus I would just find a decent pacesetter header somewhere)
-Get either the longer style injectors or injector cups from Jason Norwood or swap to the 02 fuel rail
-Cut a rib off of the belt because it's probably a 6 rib instead of a 5 rib like our cars
-I'm not 100% on the pulley configuration but I imagine if you have the idler and the tensioner you're good to go. Remember you'll have some grinding to do (not much)
-You'll probably have to extend the wires for the Tmap sensor because the J kit comes with an extension piece to plug in IIRC
-Also not sure about the throttle body but if you need to use the J tb you'll need to track down an adapter to make it work
-Probably also need an intake that wraps around the Jbody battery location as well
"In Oldskool we trust"
Luke C wrote:

You'll need to use the j tb since its drive by wire whereas the cobalt is electronic so you'll need the adapter. Either used or new katech
ahhh yes that's why...thanks for chiming in.
"In Oldskool we trust"
No prob...also with regards to the heat exchanger you'll "need" to get one. Not an absolute must but without it your IATs will most likely be insane. The one most used around here is the ZZP S3 heat exchanger...the cobalt version. Here ya go
http://shop.zzperformance.com/store/p/428-ZZP-LSJ-S3-Cobalt-Heat-Exchanger.aspx
It might be worth it to call them and ask if they have had any returned because they got dinged in shipping. When I went to go pick up my "kit" from them they gave me almost half off since it had a small dent in the back of it and was returned. The front was in great shape still.
Skip the gm reflash and find somebody with hptuners to put a proper tune on the car
well I planned on bribing PJ to tune it when I pick up the car, as to the tb's I was planning on picking up adapters,ls1 tb, phenolic spacers and calling it a day