Hi I'm building a turbo kit for my 99 2200 LN2 and I'm looking into the LSJ injectors. I know that Jazer has done it so it can be done and they look like they'll fit, just wondering what would need to be done wiring wise anyone have any input on this?

Just wire the proper injector clip onto it and good to go iirc

well, i know its not an LN2 but on my LD9 i used the stage 2 42# injectors and i had to slot my rail's bolt holes in order to get them to fit properly as they were a bit shorter.
also, they have a different clip setup than what i have my LD9 so i was unable to use any clips to hold them in place but its been no big deal. so just be on the lookout for that as well...
Edited 1 time(s). Last edited Friday, April 19, 2013 10:49 AM
Listen to our new single, called CRY CRY CRY, by John H.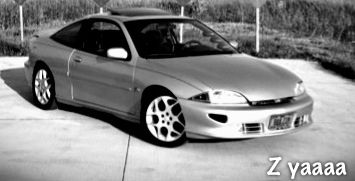 You can use the stock LD9 clips to hold the injectors, you just need to slit the injector case for them to fit.
FU Tuning