I am just woundering I cant seem to get anymore then 2lb of boost maybe 21/2 at 3500-5500 rpm`s with a 2.9 pulley
I changed my pulley to a 2.7 same thing?
I am woundering if the line that goes from the front of the intake on the s/c to the bypass is leaking?
does the bypass close when it is sucked by vacume and then makes boost?
and if so why do peeps say plug it and it will make full boost?
any help will be good help!!
thx..

the bypass may be messing up but if you just un plug the bypass from the blower it will become unfunctional. just gotta plug the port on the blower. that way you can see if thats the problem or not.
but, other than that..... how tight is the serpintine belt you are running? it could possibly be slipping.
and lastly, what crank pulley are you running? if you say an underdrive aluminum pulley thats your problem right there. if so get a stock sized or oversized on there immediately.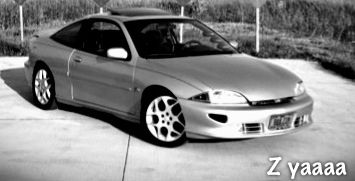 RIP silver car. You will be missed.