Is there a way to tell if a motor is a good candidate to be boosted????? My 2000 Z24 had about 205,000kms and maybe i'll boost it down the road

yes, for sure check the compression. if all the cylinders are upwards of around 200psi and all within i think its 10% of each other than you should be good. definitely wanna think about maybe switching oils to something better suited for higher mileage performance oriented engines. but at the least a thicker oil for sure..
just keeping her well maintained with quality parts as well as doing routine oil changes along with keeping it full of oil at ALL times it should be just fine. the determining factor will be its prior maintenance history im sure.
hell if you feel up to it and are wanting stuff to do you could swap out the timing chain set-up for a new one as well as a new water pump and gaskets. and to do another solid, swap out all the bearings with clevite 77 replacements would be great too. both require work but both will extend the life of your LD9 greatly.
but yes id feel confident slightly boosting a more higher used LD9 no problem as long as it was in healthy condition and well maintained.
also, make sure its tuned well. the pistons have a tendancy to eat ring lands when being pushed so keep that in mind.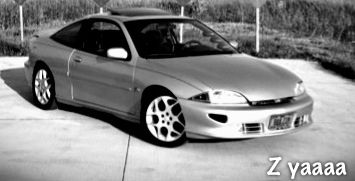 RIP silver car. You will be missed.
Well i bought the car 5ths ago and runs pretty smooth, has 205,000kms, needed a new water pump so that got done along with timing chain and related stuff. Oil changed.

If the compression is 190 and above, and within 10%, I would say you would be pretty safe for a while.
i dont know about all you guys, but GM has told me that compression with in 25% of the "new motor" compression is good after 100k mile.
Ya they told me that as well and also the Haynes manual says that as well.
My engine is currently like that with 180-180-180-120 psi.
Wet test showed worn piston ring was culprit.
I am just never going to beat on it or take it too high of RPM to make it last as long as I can.

Wow that 120 psi would be concerning to me.
FU Tuning
LMAO you say you wont hammer on it. im calling BS. once you feel that boost you are gonna stomp that throttle every chance you get. i know i did.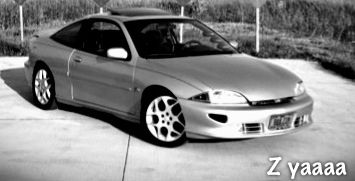 RIP silver car. You will be missed.
Andrew Cramer wrote:

I am just never going to beat on it or take it too high of RPM to make it last as long as I can.
Then what is the point of giving it boost? Doesn't make much sense to put that kind of money into it just to not use it.
My LD9 with 160 PSI on cylender #3...has bad rings. 120 is very bad for a LD9.
Whoa whoa whoa. Guess I should have specified.
I was more referring to the part of checking the compression before you boost.
I have a 01 2.2L...
With those compression numbers on a stock motor.
Once I found out my compression numbers the thought of adding boost completely vanished is what I'm saying.

I was merely "going over" what someone else had said and do a compression test before even thinking about buying parts and crap.

And EGADS! I meant to say 160-160-160-120
Not 180... Yikes. But again. I have a 2.2L not a 2.4L so the compression is different.