After getting ahold of alot of cam companys with no good news of some one being able to hard weld and regind my stockers to a custom spec. Comp cams sent me in the direction of web cams who said they can do it for me for around about figure of $804. Witch is alot of money for cams but they could be any specs i wanted. other option is a set of w41s off a guy i was told might have some for sale but there not all that cheap eather but way better than $800. I know people have made 500+ off ho cams with turbo set ups i just wanna make sure a set of w41 cams could have that potental or not with the right blower. I know my gen 2 m62 aint gonna get me there but i just wanna run 12s at th this point. So im just asking for some expert advice on cams with a blower set up. I know with a turbo you dont want alot of over lap or "duration" with your cams but since a blower isnt ran off the exhaust i was thinking running more of a 226-228 and 430" sized cam.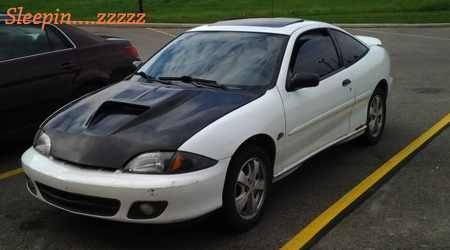 I Love My J ♡
Sorry to hear that man. I've never dealt with them because well, I'm still in high school. Figured I'd give it a try though.

Comp makes blower cams for our cars their not custom grind but I got about 25hp out of em and it sounds like a slow idling drag car!!!

thats the ecotec they make blower cams for, cody. the LD9 has only ever had regrinds available. delta, colt, and web have ALL done something with LD9/quad cams. colt cams is the one was doing the regrinds for JBP and LZM. they are the most expensive im pretty sure. now, the quad 4 has had TONS of grinds available. crane has like 20 something grind profiles iirc. only problem is you need blanks. which, as i have said in the past are next to impossible to source. they ARE available for those who have deep pockets though. i will sell you a set for $500 and i know of another guy that has them and will sell them for the right price as well. it all depends on how deep in the rabbit hole you are willing to go.

buuuuuuut... i am telling you... your best budget build choice for the best bang for your buck is gonna be the HO cams. they have been proven time and time again to really open up the LD9's potential. n/a OR boosted. the highest m45 record? ho cams. the highest n/a ld9 record? ho cams. the highest LD9 turbo record? yep, you guessed it.. ho cams.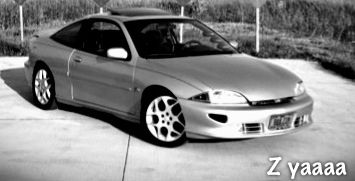 RIP silver car. You will be missed.
I know people have built some bad ass motors with the ho cams and i can clearly see the potental there

and i even checked autozone and the engine they list as the ho they dont sell cams for think it was vin d or a but the other 2.3 they list they do sell cams for

i was gonna go that option, but i really wanna build a monster at this point. I would be happy with 12s but faster would be awsome

thats why i re messaged you about the cams and your technic set up

ive got to the point were im no longer in a hurry so im really starting to think things threw and be inovative. Thats why i was considering dropping 800$ on custom grinds, even tho it makes me sick to drop that much on cams. It would be nice to find a set of 226s or hg2s for sale used but havnt spotted none lol and by the way i was woundering when you were gonna get in on this convo

always nice to hear from the wise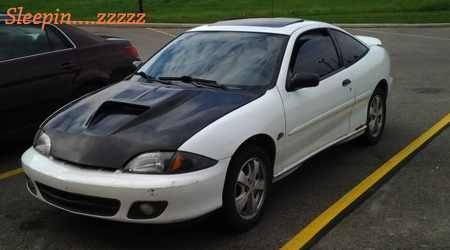 I Love My J ♡