I`m about to install a supercharger kit from a 2007 cobalt ss into my 2004 2.2 ecotec cavalier ,and want to know if I can use the cobalts ecu on my L61 and if it plugs right in or if I will have to retune my existing ecu?

Thanx guys...


BLACKMANTIS

In that case I have a 2007 cobalt ss ecu for sale, Thanx guys!


BLACKMANTIS

WOW ,JUST SPOKE WITH A GUY AT A LOCAL SPEED SHOP AND ASKED HIM HOW MUCH THEY WOULD CHARGE ME TO INSTALL AND TUNE TNE M62 KIT ON MY CAVY.
THEY SAID $80 AN HOUR /2 TO 3 DAYS WORK OR IF I WAS MISSING SOME PARTS ROUGHLY $1800 , THEN I HUNG UP ON THE GUY MY JAW WIDE OPEN!


BLACKMANTIS

Install it yourself.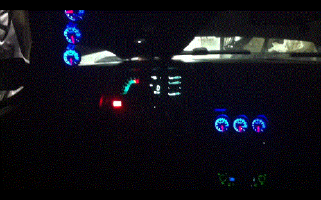 On the inside my car looks like a fighter jet.
Rob Dotterer wrote:

Install it yourself.
I WOULD LIKE NOTHING BETTER BUT WERE TALKING ABOUT MY DD AND I DONT WANT TO RISK FU%$ING SOMETHING UP AND NOT BEING ABLE TO GO GO 2 WORK COME MONDAY MORNING. PLUS ,I STILL HAVE TO GET A WIDEBAND HOOKED IN SOMEWHERE AND A DYNO WOULD B NICE TOO! THAT AINT GONNA HAPPEN IN MY DRIVEWAY.
BLACKMANTIS
Go to an exhaust shop, have them weld in an o2 bung. Install wideband. The m62 kit is a bolt on setup and shouldn't take more than a few hours to install if you have any kind of mechanical aptitude. Then you just need to take it to a dealer for the reflash or have somebody do a road tune with hptuners.
Get a spare pcm and send it to these guys so you don't have to wait.
http://www.exatorq.com/StockReflashing
It will get you on the road and works good enough for the time being. That being said you can do things in stages.
Maybe do the wideband one weekend, the supercharger install the next. The key is planning. Go over every part, bolt, hose you may need and have it all the before you do the install. If that's the case it should be easy to do in a weekend if your at all mechanically inclined.
OK nice ,thanx guys ,I will definately look into that!


BLACKMANTIS