The guys at the salvage yard decided to sell me a LD9 blower. Why they had one and how they confused it with an LSJ blower, I don't know. But has anyone ever modded one to fit an Ecotec?
Thanks for the heads up. I am going to call the place tomorrow and ask them if I can return it or exchange it for a m62. If not I guess I will just have to sell it once I get stationed since I only have a week left before I leave
SELL it, if you have all the brackets and idler pulley.
All I have is the supercharger, nothing else
All that I have, lol
I feel like it will be a pain to sell since I don't have anything else. And I don't know how much it's worth
Better question, is how did one of these things end up in a salvage yard....

Andrew Cramer wrote:

Better question, is how did one of these things end up in a salvage yard....
I have no clue. And why would they tell me they pulled it off an 06 Cobalt SS?

Because they are silly salvage workers. They have no clue what they are talking about. I would return there demanding a refund, because obviously they "lied" to you when it came to the fact that it came off a cobalt.
Or request to see the produce yourself before purchasing.

Yeah I screwed up by not looking over it 100%. And to be honest I wouldn't have known the difference anyways. I didn't catch it until I looked at an ad for a LSJ supercharger kit and noticed it looked different. I learned my lesson, but I still might be able to profit from my mistake. I am going to call them tomorrow, if they have a m62 I will go and exchange for it, if they don't I will keep it and try and sell it.
I think you could sell it for a easy $300-400
FU Tuning
Not worth it or there would be more LD9 guys trying to mod a M62 to fit on their LD9's The Blower did look like it was in very good cond, I am sure someone here would pay pretty good money for one. There are a lot more rare than the cobalt M62.


2000 Cavalier Z24 5spd - Intake, Dynomax muffler, Hawk Pads, Powerslot rotors, Sportlines/Koni reds, Neon Coil, MSD 8.5 Wires - **SOLD**
2014 Kia Forte Koup SX 6spd - 1.6L Turbo - My new car
2015 Kia Sorento EX V6 AWD - Wifes Car


you would think they would bring good money but without all the stuff needed to make it work, its basically worth peanuts to be completely honest. full kits have a hard time even selling for 700-800 WITH MODS anymore.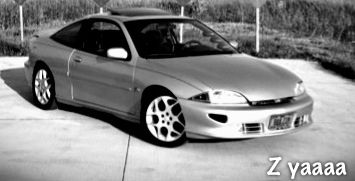 RIP silver car. You will be missed.
I will have a M62 for sale very shortly. Will come with the blower, LS1 TB, TB spacer/adapter, ZZP quick change modular pulley hub(no pulley included) also no manifold. Am asking for $300. Hit me up if you want it pvtmcmuffin.