So tax returns are beautiful and it motivated me to start building my 96 sunfire SE's ld9 2.4L twin cam. then everything came to screeching halt after realizing that GM (fraking cheapskates) used a plastic intake manifold. (good luck putting boost through that thing) anyways, im turbocharging this thing not s/c so i need the manifold. Im a total n00b as my last "toy" was carbed not EFI and throttlebody. Ive heard of swapping it out for the 2.3L HO intake manifolds but im still lost as to what that involves. could really use some help.

or will the stock manifold hold up to around 14psi? (i dont see it happening but hey anythings possible)

the stock intake is not used a lot in turbo applications because most just go with the 2.3 HO aluminum one. however, there have been plenty of builds with the stock intake and it did just fine. its actually pretty thick walled. i would not be worried... and even if it blows, theres thousands of them you can buy as replacement in junkyards EVERYWHERE.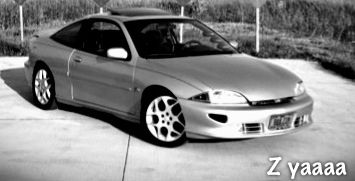 RIP silver car. You will be missed.
Ok i was slightly worried when i saw the plastic. Any idea where i could get my hands on one of those HO intakes? How much it would run me and what kind of install im looking at?

Stock manifold holds boost just fine.
A HO manifold can be had on the classifieds, ebay and junkyards.
FU Tuning