I was wondering what the cost would be to build a turbo kit for the ld9 since there doesn't seem to be any kits out their. Also would like to known what all it takes to properly boost the car. This would be my first force induction build and don't really know much. Any information would be helpful thank you

honestly, a lot of things factor in but depending on your skill level you could build a junkyard setup for under $500 or you could go balls out and do everything name brand with lots and lots of professional stuff and spend $5000.
a bone stock LD9 can take a good amount of boost. plenty have lasted just fine with the m45 kit and plenty have lasted just fine with a mild turbo setup. jay van's build comes to mind first as the absolute most impressive mild turbo LD9 build. bone stock engine, save for an exhaust cam change ran a best of a 12.2, if I remember correctly. which, at his weight should have been around 320whp. it stayed together like that for MANY years, no problem. eventually it did end up popping some ring lands but hell, the damn thing STILL ran and held boost lol. but I digress, if you maintain the engine and keep the tuning in check, you can do a lot with the stock engine.
Edited 1 time(s). Last edited Wednesday, April 15, 2015 7:45 PM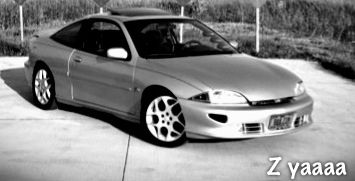 RIP silver car. You will be missed.
Are you rebuilding the engine anyway due to high mileage or any other reason if so I would get Wiesco forged pistons and Eagle 4340 forged rods, do the 2.3 oilpum swap with the Miller modified oilpan, Secret or HO cams, mild port & polish job on the heads, modded HO intake then get a turbo manifold or custom header (pricey) and the turbo of your choice. Then you'll need bigger injectors, better clutch, TG lsd insert, intercooler and a tune and you'll be in business, so as you can see it can get expensive really fast.