I Have a 2.2 OHV and I have just about everything for my turbo. I was looking for oil taps and i couldn't find anything in the front of the engine... if anyone has a good idea as to where i could tap the oil line let me know. I also am adding an oil cooler for obvious reasons i wanted to know where i could/should tap the line for that.

i'm pretty sure people usually tap off the oil pressure sender for the oil feed, for the return you could use this from jtuners.com
Jtuners dipstick return
I was thinking one could use a sandwich adapter plate for an oil cooler as a feed for the turbo as well...
not too sure about that tho because most people run a T off the oil pressure sender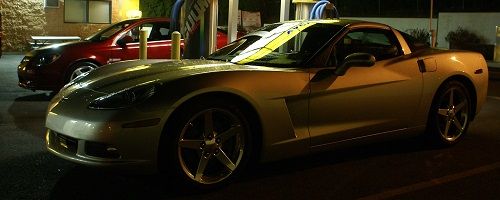 That sounds like the best idea i've heard so far I guess i'll have to try it to find out... u don't have ne idea's for the oil cooler do u?

well I was thinking about using the sandwich adapter....
the problem is at some point the oil coming from the adapter has to go back to it. so.... really the best way to do it is to run a T fitting off the oil pressure sender (not sure what kind of earl's fittings you'd need) for the turbo feed, run the return line to the dipstick from Jtuners, and use a sandwich adapter for the oil cooler.
Thats really the best way to do it.
Someone will know what parts you need for a turbo feed. Its on here somewhere...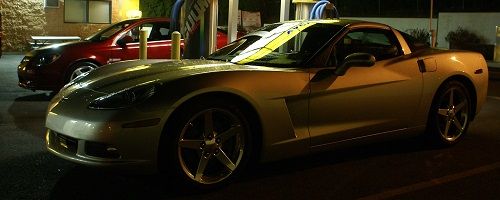 1/8 npt i believe for the fitting in the block. If in doubt, take the pressure gauge off the back of the engine, with it off ofcourse, and after it has sat, and the oil has drained back into the oil pan. Its on the back of the engine.
In this picture, I installed a brass fitting in between the block, and the actual pressure switch. I'm going to hook my turbo feed line to that. There is also suppose to be another port on the back of the block, that you can use. Its in that area, and is capped off. You'll need an allen wrench to remove it i think.
That black thing after the brass is the fitting. Take it off, and take it to a auto parts store, and figure out what the thread is. Actually, what am i talking about. Just go to the parts store and ask if they have one in stock. If they do, measure it from the one they have in the store. Saves a lot of time to get that off. Its on the side of the engine near the firewall. right next to the coil packs.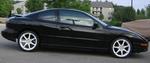 Also, don't forget to look at maybe getting a feed restrictor, so your turbo seals don't blow.