Hey i have a eco auto transmission. yr is unknown 03-05? any way its part of our swap and we have it doing local drives(waiting to get inspected) and ive solved most of the codes it trew. now im down to the last two codes i cant seem to get rid of. the codes are scaned and show as follows
P1810 TFP Valve Position Switch Circuit
P1815 Transmission Range Switch-Start In Wrong Range
can any one break down and explain what they both relate to and how to go about repaining them. All ive come to is its in the trans(duh). Im no trans expert so im at a stand still. id like to get this fixed so we can get the car going. I do know it had a bad case but that codes were up before. Now could it be something stored? like possibly from the old motor? The car is a 00 cav auto prior 2.4l owner lol. now that was removed and dropped a 05 eco in. the prior owner said that the car didnt wanna start and her mechanice said needed a new motor so hence we just eco swapped.Planned to anyway. But could this be issue stored in the cars original system somewhere?.
The motor and trans and comp are all from 3 diff cars.So if this is stored somewheres in the car idk since we never had it running with old motor. just with the new on.Now i know when i put around in the neighborhood she seems fine. shifts into park n gear ok. The trans and converter were completely drained before install by the yard so. we applied a total of 12 qrts so far and thats what the service said from dry to full. still havent pulled that flow plug to comfirm it full but. anyideas please help. any info please ask ill respond quickly. Thanks.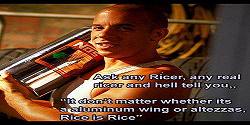 Did you ever figure this issue out? Before anyone says so yes I see this post is two years old.

Yeah come on...we're worried