Does anyone run something other than the recommended Synchromesh in the Third Gen Z24 with the 5-speed?
i switched to royal purple syncromax this year. havent ran it yet so i cant comment either way, but i will when its done.

Penzoil FTW. Much cheaper than GM and Royal Purple for the same thing. GM actually sources theirs from Penzoil.
.
I've run Royal Purple Synchromax in my NVG - it quieted it down and has proven to be a smooth fluid in that trans.

I am running the "overfill" spec in my Getrag in Sickness - after being unable to find the B&M fluid I fell back on Royal Purple Synchromax and thus far the trans has been dead quiet and has shifted very well in all driving conditions. I am yet to see how it performs once the Canadian winter hits, though. I've heard the gearbox becomes hard to shift and notchy while the fluid is at sub-zero temps on the Getrag.

-Chris-



-Sweetness-
-Turbocharged-
Slowly but surely may some day win this race...

I run B&M trickshift synthetic in my 03 Getrag.

I run regular ole' 5W30 in mine. With a 3400 on it.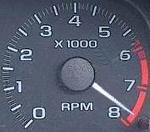 i find it amusing that SHOoff has nothing better to do but follow me around & be an unhelpful dick in even cross-forum. - Jon Mick
I ran Walmart brand synthetic ATF, no issues whatsoever.

I run the syncro.
I've heard of people using ATF in them too.
in a pinch I would use any oil. it's better than nothing at all.