so i planned on getting the shiftplus for my car, but i have read that the ecotec doesnt like it. is this just some BS or does the ecotec really not like it(and if it doesnt what are the reasons why)? please only answer if you have it on an ecotec, it would just be easier for me to get an answer if it was "i had a problem" rather than "i heard my friends brothers cousin had a problem". and if you have encountered problems with it on your car, what did you do to fix them? thanks in advance everyone!
mine worked great!!! and then I swapped to the auto trans inceptor, more adjustability... both worked great on my ecotec!

i've never heard anyone say that the ecotec doesn't like it. Kinda sounds like the people that have told you that didn't have theirs installed correctly. i've had mine on the car for 6+ years now with no issues. Go ahead and get the shiftplus, you'll enjoy it.
The only people that had problems with the ecotec where the people that hooked it up to the wrong WIRES!
Wheres the best place to find a shiftplus anyways? Thinking bout getin one since im auto now...


Have a nice day.

Think I got mine from Turbo Tech Racing, great guy to deal with and the prices should all be about the same.
Same as above, I've had mine for years and had no problems.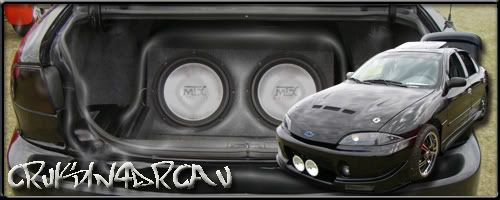 You can get it from Summit, Jegs, Amazon and a number of other places. Follow the instructions in
http://www.j-body.org/forums/read.php?f=41&i=4376&t=4376&p=1
and you should not have a problem. The stock shift is lazy with a bunch of overlap and actually feels like slipping. Mode 1 is great. Firmer shift, less overlap, no feel of slipping. Mode 2, in my opinion is too harsh for the street. Shifts are instantaneous and hard, to the point that it may cause issues with the half shafts. The behavior is much the same as when the IAT is bad. I think it was well worth the price and effort to install. I put over 60k miles on a junkyard trans with no issues. Good luck.