If you are more mechanically inclined then I am or if you have the 2.2L I bought one from this guy:
http://www.ebay.com/itm/130726288914?ssPageName=STRK:MEWNX:IT&_trksid=p3984.m1497.l2649
It is indeed brand new and even comes in an Isuzu bag with GM part number on it along a bunch of Japanese text.
However the bell housing was for the 2.2 so sadly I returned it and the seller apologized and even paid for the return shipping.
Just a heads up if for those of you that are sick junk yard hopping like I have been for the past month. Should have never sold my spare trans.
"60 DAY WARRANATY!!!"
hmmm.....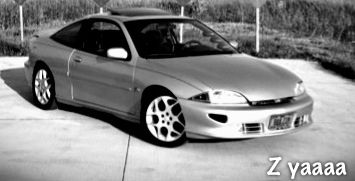 It's nice to be injected but I love being blown.
Yeah, I was skeptical too, but I had prepared for it if it was a scam, but it's just some dude that owns some pool supplies business and has a surplus of these for some reason. So he's not offcial GM. Not trying to advertise for him, just helping if somebody's tryng to look for a trans. I've spent the past two months looking for an Isuzu, drove to 8 junkyards 2 of which were 150+ miles (IL, WI, IND) area and was so frustrated that I finally broke down and bought it this. I can't be alone in the fact that these things are getting rare. I got lucky though and found a clean 96 Grand AM with 210k mi but the trans shifts in all gears fine!