Need to get the ol' girl back on the road- she's been sitting since winter with a bad CV joint on the driver side. Can anyone recommend a decent aftermarket replacement brand? I don't want to cheap out and put in garbage since the car is probably around the 250-280 whp mark, but I also don't want to go with upgraded axles at this time. I've heard of a couple instances of aftermarket units having poor fitment/quality and was just wondering what you guys might have used that was actually a solid part.
Arrival Blue 04 LS Sport
Eco
Turbo
Megasquirt
'Nuff said

Well, for your current use I say grab either from autozone or advanced. Whatever one offers the better warranty. Lifetime with AZ is good cause they always replace them no questions asked.
Aside from going with upgraded axles that's about your only option.
Club Jeffie, Yea we can make that. Text or Call(908)866-1882

I've had best luck with Advance. Not so hot with Autozone.

d

Well I'm asking because even at Autozone and Advance they sometimes have different brands. I'm looking at RockAuto right now and they've got a couple different ones, was just wondering if there are any definite clunkers out there to watch out for. I thought I'd remembered hearing good things about A1 Cardone units but can't find the thread (was a while back, I'm in and out of this place for months at a time anymore since I don't get much time to play with the car).
Arrival Blue 04 LS Sport
Eco
Turbo
Megasquirt
'Nuff said

Personally I'd stay away from a1 cardone.
autozone's axle are decent too. Advance's have fitment issues (mostly a1 i believe)
If there's an O'Reilly's around you, go there and get a new axle, not a reman, and you should be in good shape. We use those at work, and we haven't had any fitment issues or comebacks with those.
Quote:

Junkyard?
My N-hybrids are from a yard and doing well. Pain to get them off the car there though.
We used a set of a1's on a buddys car without any issues too.
"A car just isn't a car without a little blood, sweat, and beers." -- Shadowfire
Addicted to meth wrote:

Junkyard?

I like OEM.
this.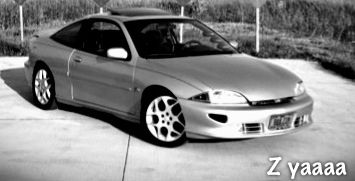 It's nice to be injected but I love being blown.