hey everyone. i just picked up an 02 sunfire with the 2.2 ecotec and a 5 speed trans. the car was throwing a code for the map and upstream o2 sensor and i fixed that. it runs great, and will drive fine in reverse but when you put it in first gear its like your starting the car in 5th gear and will either stall or have no power. the person i got it from changed the shifter cables so i dont know if something needs to be adjusted, but i need to get this car going asap. thank you for the help.

Did you try any of the other forward gears? Can pull out in 2nd or 3rd?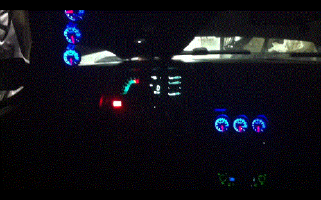 On the inside my car looks like a fighter jet.
it will go in all the gears but they all do that.

Does it move at all in forward gears if you rev it up? It does not make any sense. Maybe you have a faulty VSS. I know when mine went bad my car would stall. Mine only worked till 30mph and every time I came to a stop from highway speed the car would shut off. Try unplugging your vss and see if it fixes it. If it doesn't I have no Idea as the only other sensor on the tranny is a reverse light switch that does nothing else.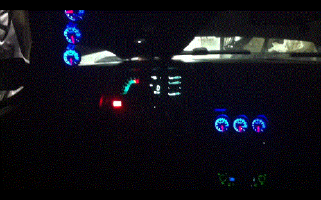 On the inside my car looks like a fighter jet.
it will move in all forward gears but it feels like i'm in 5th gear. i'll try the vss.

i should also add the car will eventually throw a code for the downstream o2 sensor but it has not cat right now so i want to get a new one in before i replace the sensor.

sounds like the shift cables are installed incorrectly. and needs adjustment. I see that your console is off. pull the parking brake, lift and unlock the shift cable retainers in the car, there is a little clip on the top back of the shift assembly. push it in to center the shifter. clip the cables back in, pull the little clip back out. the other thing i found was it might be a little low of fluids.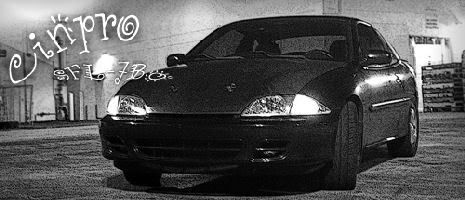 A bad vss on a 5 speed will cause it to idle higher then normal. It shouldn't cause it to have stalling issues. Your code for the rear o2 sensor is likely the lack of a cat and not the sensor. It will set a code for the cat missing. It won't hurt the car with it on or the cat missing so I wouldn't be in that big of a hurry with that. I agree on the shifter cable issue as well.

I'm with Cinny on this one. You either have a broken cable, meaning that they were never actually changed out. Or they're not installed right.
One way to verify what gear it's in would be to jack the front end of the car up in the air. Then run it through the forward gears and go up to 55 in the gears if you can. If it's sticking in 5th, it should go to around 2000rpm every time. Last car I was in that had a broke shift cable you couldn't feel it click into any gears, granted it was an Isuzu trans car.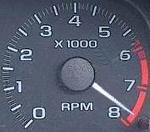 i find it amusing that SHOoff has nothing better to do but follow me around & be an unhelpful dick in even cross-forum. - Jon Mick
cinny, thanks for the info. i did try what you said but sadly it didnt help. after messing with it a bit it seems like its something with the engine. as soon as the clutch is let off the rpms will jump up and down and its hard to keep running.

earlier i was looking at a few vac lines and i moved one on the intake mani and the car almost dies like it has been when i put it in forward. i traced it to the sensor that sits on top of the power steering pump. i decided to unplug the sensor and see what that did, as soon as i did that it ran a little different and once i plugged it back in it started to misfire.

im pretty sure i found the problem. when the engine moves it caused a vacume leak on the intake manifold and caused the car to die.