will this work? I have been told the only difference is the gearing. (manuel trans by the way) trans I am trying to put in my 99 2.4 is out of a 22 motor car.

You need the 2.4L transmission. Since they are the same year motor the gearing is the same, but the transmission bellhousing is different.
If you can afford it though, get the 00+ 2.4L Getrag tranny. The -99 Isuzu is a pile. There are threads that show you how to do the swaphere.
2.2 AND 2.4 have different bell housings. aka the bolt pattern that bolts the trans to the engine.
Bellhousings are different,
and
gearing is different. The final drive ratio is the biggest difference internally.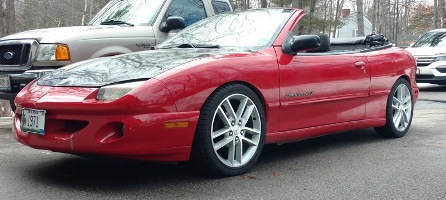 Sell you my 02 2.4 getrag tranny with 130k on it, flywheel with clutch kit only 10k on that and shifter cables for it. Pulling my motor and trans out and finally going ECO power so no use for it


FuzzMASTA9

how much you want for it and where are you located