SO WHEN I PUT MY CAVY IN GEAR AND TAKE MY FOOT SLOWELY OFF THE CLUTCH IT ATTEMPTS TO GRAB. AND WHEN I FULLY LET OFF THE CLUTCH (OTHER FOOT ISNT ON GAS) THE CAR DOESNT STALL OUT BUT THERE IS A CLICKING NOISE COMING FROM UNDER THE HOOD. DOES THAT MEAN I HAVE TO BUY A NEW CLUTCH OR TRANNY? ALSO THE CAR DOES NOT MOVE

Kinda sounds to me like what i did to mine and it was the differential well more or less the spyder gears blew to pieces and the teeth wouldnt grab they would just spin and make a nasty grinding noise


Erik Packard

yea thts exactly wat happens. it jus grinds and goes no where..

so new clutch and i shud be good right?

Does the more you rev it the worse it gets and no that would be a whole trans cheaper then rebuild


Erik Packard

yea the more i rev the faster the clicking sound gets

I'm going to say your slave or master cylinder probably went or is not bled right. I had this same issue on my 2nd gen. Unless it was previously slipping you have an issue with you hydrolic system. Did you check your fluid level?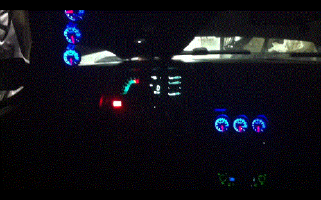 On the inside my car looks like a fighter jet.