Hey Cavalier drivers I'm new here but not new to cavs.I have probably flipped over 50cavs in my years of flipping cars.My question is for you cavalier/electrical gurus.My 99Z24 just developed a frame problem( it's moving while driving) and the diff striped out the drive spines so I was hoping around for another driver and I found an ok 2000 Z24 auto trans.My 99 has an aluminum pressure plate and a high performance clutch, I would like to reuse this with a spare 5speed I have, I know how to convert the mechanical part.My question is what do I need to do about the electronics? Do I need a wire harness fro a 2000 2001 or can I use the 99 wire harness? Do I just need a small piece of the 99 harness? Thanks in advance for your help in this.

as far as electrical goes you'll need to either just take off the automatic neutral safety switch and leave it positioned to park or simply wire in the 5 speed switch to make it do the same thing. you'll also either need to swap the auto ignition cylinder for the 5 speed one with the button lock out or simply remove the automatic cable that runs to the button in the auto cylinder and shifter then fill in the missing space with something to hold the switch so it thinks its still in park or neutral.
as far as the pcm is concerned you can run the auto one, it works just fine but if you do not want the check engine lights that come on because its not seeing the trans anymore youll need to get an hp tuners cable with laptop and turn off those codes inside the computer.
the only other thing you need to change is the vehicle speed sensor and that is as simple as wiring up the two wires from the auto harness to the two wires of the 5speed sensor. easy as pie.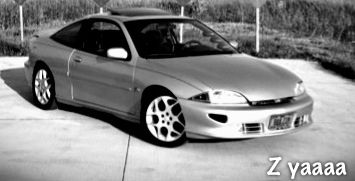 RIP silver car. You will be missed.