Hey guys new to the forum and jbodys, nice to meet you all.

I just got my first jbody and I'm a pretty experienced ( not perfect) mechanic. Its a 2003 sunfire auto, with the usual broken timing chain and bad valves maybe bad head.
Just got a 2003 cavi wrecked but running well, has the 5 speed. obviously I'm a fiend so I'm swapping in the 5 speed. Before I swap I want to replace the timing chain and guides on the cavi engine, and the clutch. so finally to my point!

Can I, should I, use an 8.8 inch clutch in place of the 9 inch were supposed to run without damaging anything or loosing power delivery?

why? I found a bunch of ACT clutches, "race clutches"!!!! they seem to go from between 100-150 much better prices then I have found for the oem and these say RACE you cant beat saying race when your selling me a clutch.

I'm sure its a bad idea so make sure i know it!

100-150 is probably no a performance clutch. Just buy a exedy clutch off eBay for $180 I believe comes with a cluch, throw out bearing, and slave cylinder. They are factory clutches good for around 300hp.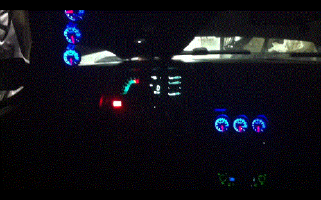 On the inside my car looks like a fighter jet.
Get the ACT disc p/n 6224222

Currently #4 in Ecotec Forced Induction horsepower ratings. 505.8 WHP 414WTQ!!!
Currently 6th quickest Ecotec on the .org -12.453 @ 116.45 MPH!!!