So I shelled out the $290 ish to get the pg insert from ipp/chevycavalierworld, only to find that it doesn't fit in the diff without machining down the spider gears.

Why does ipp list a part # specific to the 3spd, when it doesn't actually fit?

I read in another post that the team green insert actually fits in the diff correctly, if this is the case I might be returning the pg and getting the team green.

Also, my trans tech who is doing the work for me voiced his concern about the metal to metal contact of the insert with the gears. He said not only will it wear out the gears over time, but those metal shavings will be circulating through the clutches, bushings, and valvebody, and could cause problems.

I am also concerned about the everyday driveability, especially on snow and ice.

Does anyone have one of these pg or tg, in a daily driver 125? How many miles? How often does it need serviced?

Should I put the heavy springs in, or leave the light ones in there, as my trans tech said that might reduce some of the wear?

Where can I even get a team green insert? I can't seem to find them anywhere?

Ask spdrcr on here or just search for team green review. I have a team green in my f23. You could always get an engineered performance clutch style LSD. They are only about 20% more in terms of cost but I believe it's a direct replacement clutch style.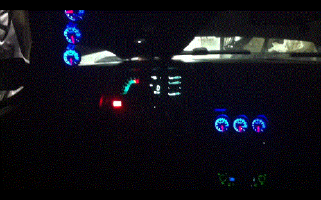 On the inside my car looks like a fighter jet.
Okay, same question then haha. Where can I go to learn more/purchase an engineered performance lsd?

http://www.engineered.net/contact.htm
http://www.engineered.net/eplsd.htm
They make some others too you just have to ask and I also believe they have 3 different types like Race, street, etc.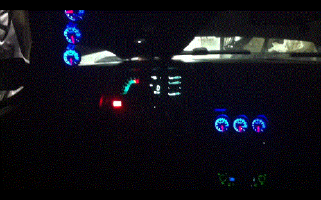 On the inside my car looks like a fighter jet.
A little late to the party. lol
I never got around to drawing one up for the 3 speed as I could never get my hands on a diff to measure. The whole reason behind my brother and I starting the TeamGREENPerformance LSD was because the PG insert required machining of the spider gears, and on the Isuzu, machining them quite a bit. When we started, PG offered one insert for the F23/Isuzu/HM-NVG. We designed two seperate inserts to fit w/o machining.
As far as metal shavings, you don't really get "shavings" from metal to metal contact, unless you're using a file or saw blade I guess. Just about everything inside the Trans is metal on metal. There is also a magnet (in most cases) to draw metal particles out of the fluid.
Can the plate style LSD cause things to wear faster? Sure, but so can doing burn outs, not changing your oil on time, or generally running your car hard. Just as PG advertises hundreds of thousands of miles on their inserts, so can we.
SPD RCR Z
-
'02 Z24
420whp
SLO GOAT
-
'04 GTO
305whp
RACER X
-
'78 Opel Kadett
W41 Swap