1998 Cavalier Z24 2.4L, 4-speed auto, just rolled over to 232,000 miles today. The car sat for 6 years, up until about 1 month ago, after i bought it and put a new motor in it(it had 230,000 miles when i got it). When it's cold, the car doesnt drive as it should. Put it in drive and press the gas, the RPM's are up to about 3,000 for it to have some pull. In reverse, it's the same way, feels like i'm holding the brakes. Once its warmed up, it shifts, and accelerates fine, the RPM's only go to about 1500-2000 for the same amount of pull as when it's cold at 3000RPM. Should i flush the fluid and change the filter? Should i just change the fluid alone? I've heard changing tranny fluid after so many years or miles isn't good on them and can cause them to slip or have other problems. I'm no transmission specialist, anyone with an opinion out of experience, please chime in.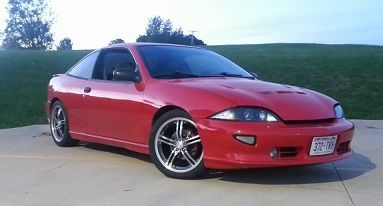 "If I'm not back in 5 minutes...just wait longer"
Transmission is already on its way out.Save the fluid and filter cost and start the tranny replacement fund.

At least check the fluid level. Low fluid levels will cause it to slip too.

Yeah one of these days its gonna go out on ya, look into a new tranny.. For now throw in a bottle of lucas transmission fix its like 20 bucks and itll squeeze a few thousand more miles out of your old one..