I'm looking at swapping a 3400 in my 04 sunfire, the car is a auto, I have the chance to get a Montana mini van that's rusted out but the motor and tranny are fine. I was wondering if I can leave the auto thats on the motor? (think I can) or do I need the 98-02 OHV auto tranny to fit? its either this or leave the eco and swap to a 5spd. having trouble deciding which is less hassel, but I do have a head GM mechanic to lend a helping hand.


yes I researched and realize there is a lot more then just dropping in the V6, just would like to have a idea on everything before I decide which is the best route to go, this is a DD/school car for me but would love to have a 3400 under the hood.

thanks

I believe the transmission in those is the 4T65e, which will fit, but not easily. If you want to swap a tranny for something that will fit better, the 4T45e from the GA would be your best choice, and the ECM would need to be reflashed for this, because the 4T65e programming will not work for either the 4T40e (J-body) or the 4T45e.
Also, know that the only way to get your gauges to work properly with an auto would be to run the 4T65e and have the ECM reflashed to an 02-04 Impala flash.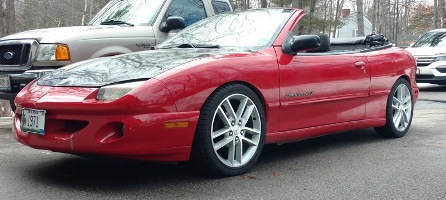 good to know, THANK YOU!!