Ok, I am new to this hybrid clutch setup for the Eco cars. From what I gathered the ACT LD9 clutch disk with the Eco PressurePlate work together and no one has really had any issues with them.
So here is where I am:
Clutch
http://www.amazon.com/ACT-6224222-6-Pad-Sprung-Clutch/dp/B0058IF8RO/ref=au_as_r?ie=UTF8&Make=Chevrolet|47&Model=Cavalier|434&Year=2004|2004&carId=002&n=15684181&newCar=1&s=automotive&v ehicleType=automotive
Pressure Plate
Any one have the model number for the pressure plate on GM Parts Direct?
And my last question is does anyone have this setup on a Fidanza light-weight flywheel?
You drive a cavalier? Why yes... yes I do.
Same pn but I believe this is a more accurate picture of what it's going to look like:
http://www.frsport.com/6-Puck-Sprung-Hub-Race-Disc-Chevrolet-Cavalier-Base-L4-96-99_p_135603.html?gclid=CLCmxryJucACFehj7AodggcA1Q
Stock eco pressure plate gm pn is: 12578064
Keep in mind you should also replace the slave cylinder/throw out bearing while you're in there. If you need one, pm me. I have a brand new ac delco unit in the box.
"In Oldskool we trust"
Sweet that is perfect. Thanks man!
What are you wanting for the slave shipped to 74075?
You drive a cavalier? Why yes... yes I do.
I've been using the hybrid setup on a spec aluminum flywheel...no issues for years.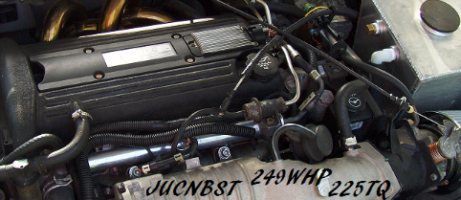 I used my hybrid with a fidanza for a couple months until the threads pulled out of the flywheel. I then switched to the factory flywheel. It feels better under boost anyways.

Currently #4 in Ecotec Forced Induction horsepower ratings. 505.8 WHP 414WTQ!!!
Currently 6th quickest Ecotec on the .org -12.453 @ 116.45 MPH!!!
Hows the hybrid feel?

I am realy torn as to just use the stock disc or the act disc..