Story is, was racing when I decided to launch it harder than I ever have, 1 second later big bang, clutch went to the floor and that was it. Now, I am obviously way over the power level for what the transmission can hold and for the most part I was good to it, but with slicks and then the added nitrous, @!#$ was going to happen eventually, I am surprised it took this long.
See attachment for pics.
Also, the clutch is a stage 3+ with the stage 4 pressure plate, I loved the clutch, pedal feel was great and didn\'t give me really any issues in the 4+ years it was in. As it got hot it didn\'t grip.
I looked inside the bell housing and can\'t see what exactly let go... any ideas?
I cant think of anything. My only f23 failure was then the diff let go on my ln2 car in gridlock traffic. Put 4 holes in the trans case. Curious to see what you find.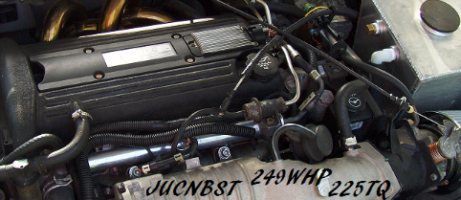 All I can think of are the clutch springs.
Doesn\'t go into gear, spilled trans fluid out and clutch fluid..... I have a spare trans, just hope the limited slip is okay.
I guess now I have to decide, go with another stage 3+ or try another brand.
The car made 380ft lbs at 4k rpm, 350 from below 3k rpm to about 5300 rpm and still making 325 at 6000 rpm lol.
Decisions decisions... I may just move on from this project and sell everything! Boooo to that.
That does not sound like too much power for the trans. It just sounds like there was other issues that were not taken care of such as bad bearings.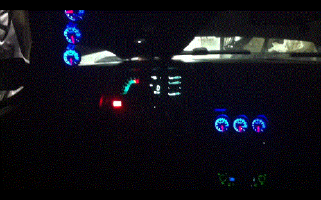 On the inside my car looks like a fighter jet.
Here\'s what happened to mine at the track..
http://www.j-body.org/forums/read.php?f=41&i=50971&t=50971
"In Oldskool we trust"
Confirmed, mine did the exact same thing.
Damn, so I guess chances of my limited slip being still in one piece is out of the window

I had slicks and good suspension, but now that I think of it, I did have wheel hop on a couple burnouts, the idiot didnt put enough water down and I got out of it too late.
@!#$ty deal, but still my fault.
Are you running poly trans mounts?
"In Oldskool we trust"
Poly upper, solid lower, the engine has solid mounts as well.
I am running M&H slicks, normally it doesn\'t wheel hop at the burnout but I do remember it hopping because lack of water, normally I don\'t have an issue but this time around I did.
But the damage was done prior because I had noticed that the speedo was acting up earlier in the week.