I am having trouble with this transmission. I can shift in to Any gear except 2nd. It goes in then when I release the clutch it pops out

Can you post a video? Very unlikely only 2nd gear works. Check your cables.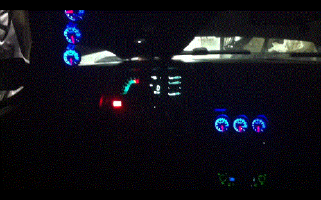 On the inside my car looks like a fighter jet.
Second gear is the only one I'm having trouble with

Ill try and post a video tomorrow

Tips on the shift fork are nylon and wear. Shift fork will need replaced. Usually cheaper to get another tranny.
FU Tuning
The issue I'm having with getting a junk yard transmission is I don't wanna have the same issue in a few months. Is their a better transmission I can put in it?

This issue usually happens from being driven hard, and or mis shifts, even a not so good clutch.
I have 148k on my car with the same transmission as you. I have had this happen to me around 70k. At that point the car had been down a drag strip about 150 times on the stock clutch.
I have not seen the issue back, with a better clutch.
Point is it is not a issue that just happens. We cause it.
FU Tuning
I completely understand that and am very appreciative of the info. Is there anything I can or should do to the junk yard transmission before I install it. Or is there a better transmission out there.

Better no. Our transmission's are very good.
Replace the front seal.
Consider doing a clutch at the same time.
FU Tuning
like a stage 2 clutch or what do you recommend

Depending on your mods and goals, yes a KY stage 2.
FU Tuning