As of the day of this post, what would be the best options for a LSD setup on a ecotec cavalier with the Getrag trans and expecting to be seeing 300HP(don't plan on much more than that)

I heard the Team green LSD's are great but have no clue anymore how to get them other than emailing I think Brian was it?

Other option i saw was the OBX LSD but that has issues right? I have to modify that am I correct or no?

Sorry it's 4 Am and I may be a little forgetful right now. Night all

"I like to burn money in piles too" -Brian

Yeah, the OBX is the best affordable option, but you'll have to do some finish work on it. See the how-to somewhere in this forum. It's just a matter of doing some deburring inside the housing and making sure everything is working smooth inside.
Quaife is a great option, but triple the price.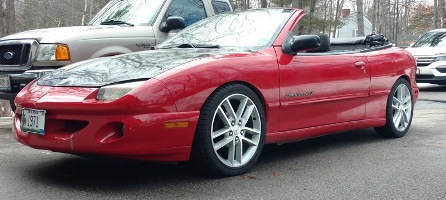 http://www.j-body.org/forums/read.php?f=41&i=47871&t=47871
I'm running a team green insert. I like it, but when I have the car on a lift it's easily defeatable. That being said, since I purchased mine there has been a change in the springs provided with the insert. Apparently the newer springs are stiffer than the older style ones I'm running.
"In Oldskool we trust"
OBX is the best way to go but take the diff to a good machine shop. The run out on my OBX was very bad and causes my trans to lock up when setting the preload. Mach sure the diff is checked and then make sure you set your preload and it should last forever.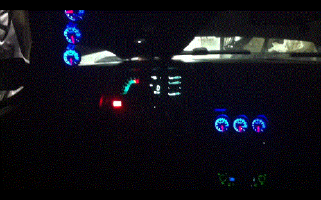 On the inside my car looks like a fighter jet.
I would say the Quaife is the best option.
I am running a Team green insert and love it. I know Brian has been recently selling them again.
FU Tuning
I have the OBX and it really wasn't hard to take it apart and install the upgraded washers and better hex bolts and cleanup the casting flash. You can't go wrong either way honestly.

For the money, the OBX is hard to beat....... until you add in any machining, bolts, new carrier bearings......
SPD RCR Z
-
'02 Z24
420whp
SLO GOAT
-
'04 GTO
305whp
RACER X
-
'78 Opel Kadett
W41 Swap

Also, while spinning the tires by hand you're simply defeating the "spring preload"....... Under acceleration the insert cocks and locks itself against the spiders assisting in lockup.
SPD RCR Z
-
'02 Z24
420whp
SLO GOAT
-
'04 GTO
305whp
RACER X
-
'78 Opel Kadett
W41 Swap

Don't know if a torson LSD diff is still and option, if it is I have one in a 282. Have pictures if needed.