yeah...i searched til my brain hurt but still cant find a definite answer on how much fluid the ecotec auto tranny is supposed to hold. the gasket began leaking on my trans pan so i have to drop the pan, replace the gasket, and while im at it, im gonna put in new fluid and a new filter.
Autozone.com says 4qts for the eco automatic, but ive also heard the 4t40e is supposed to take 7qts. my old 98 4 speed took 7qts to fill. whats the reason for the difference? i thought the 4 speed didnt change through the years?
i need some help before i burn something up from incorrect fluid amount.
books says 3.5-4 Qts and then check and thats with a filter change for a 4t40e. if you don't have any of the books get one. helps keep the oil and grease off the keyboard lol. good luck. i have to do this soon myself if for no other reason than i do allot of city driving. i was thinking of doing a post on related thing myself, never done a automatic before it shouldn't be too different.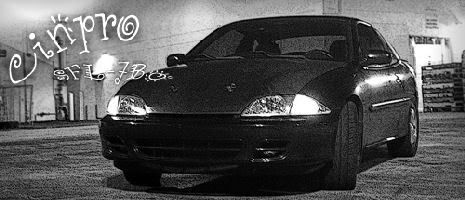 I did mine over a year ago - will probably do it again soon - but the manual I had said to have the car on level ground and with the transmission warm it should just come out the hole on the passenger side. The hole is just under the passenger side axle shaft as it comes out of the transmission, remove the little plug and fill til it comes out. If I can find the manual I used I would take a pic and post it for you - If I remember right it used about 8 quarts when I changed the filter. With out filter it should be around 4.