so, driving down the highway, car is great. Until i hit 70 plus. At that point the car runs great, but then for a second or so it feels like someone hit the brakes, but i'm driving and i'm not hitting the brakes. the problems stays for just a second or two then goes away. comes back in a minute or two and goes away. and keeps on the whole drive around 40 min. if i accelerate while it happens it goes away. if i'm accelerating through 75 it doesn't happen. it doesn't seem to happen above 90 but that maybe just in my mind. nothing i can think of can cause this problem. oh yeah, its a 99 2.2 with a 3spd auto. trans fluid is great, level is great and the trans has less the 8 mos on the rebuild. nobody even has a clue to point me in the right direction. any help would be greatly appreciated.

That 2.2 must love doing 90 with the 3 speed.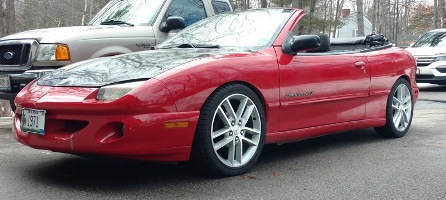 check make sure you don't have anything stopping the air flow into the engine.
does it have air conditioning and if so the pump might be locking up causing the drag on the engine. my mini van was doing this until I pulled the compressor relay. At higher RPM you might just not feel it. but if it was the air it would also do it at lower speeds.
If you have too much fluid in the trans it could cause the pump to cavitate do to the bubbles. after running it, check and see if the fluid is foamy looking on the stick.
good luck
check the wiring connections too.

the air flow thing i'll have to check as i just cleaned and oiled my filter. on the air conditioning, the problem occurs with the a/c on or off. also, they just had to replace my compressor (again) but the a/c works good. the trans fluid is perfect, and just an update, my trans shop thought for sure it was the torque converter letting go and then grabbing again, but they couldn't get there computer to see it. their idea is that it is something in the ignition circuit, which it could or couldn't be. i put new coils on about a year ago chasing another problem and since have had not good luck with them. i get stalling sitting at lights (yes, the tps is new too) so.....i'm gonna get the coils warrantied, change the plugs and wires and see where that leaves me. also, will change out the air filter just to discard that idea too. i'll go over the wiring too just to have a look and see if i can't notice anything. i did a sunfire dash swap a few months ago and couldn't put that ?ignitor? back in place so i just zip tied it. anyone know what that things is? anyway i'll double check again. thanks for the ideas.

My guess would be a lean misfire. You stated when you accelerate it goes away, which makes me think the A/F richens during acceleration. Have a '94 2.2 three speed that's a pretty lean runner that did the same thing until I pulled the year old AC Delco platinums and put copper NGKs in it.
i just did the plugs bout 5k miles ago. i put those 4 way plugs in. forget what they are called? i hate to do it because it costs 95 bucks but i've got an appt monday at the stealership. i'll post what i find out. thanks for the idea.

I'm guessing you're talking about the Bosch +4, which have a pretty bad reputation on here for being crap. Most recommend Delco Platinum, but against popular belief my '94 likes the copper NGKs better. My '99 runs fine with Delco platinums though. The Saturn forums are polar opposite as copper plugs are recommended even though they use a wasted spark ignition system, citing numerous instances where copper plugs cured phantom misfires caused by platinum plugs.
Anything without a "gimick" for a spark plug would be better than what you have. "E3", "Spitfire" and bosches 4 prongs are all JUNK. We're constantly pulling these things out at the shop when they're only 5 or 6 months old, melted down porcelain, fouled, gapped wrong, electrode missing. The list goes on. they're all bad news.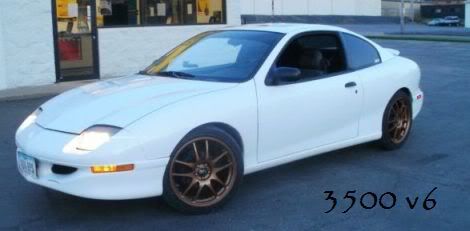 mufflers or cat cons that are collapsing internally can do that.
d

so, found out the problem. while trying to maintain speed above 70, i.e. holding the gas pedal steady, the throttle position sensor voltage would randomly drop, alot. 1.15v would maintain 75, the voltage would be all over the place, dropping all the way down to .90. swapped the sensor (for free, still under warranty) problem is now gone! Transmission forum is def the wrong place for this, maybe a moderator can move it? Thanks everybody for your suggestions. Hopefully this will help someone else out should they come across this problem.