I just ordered one up last week should be here next Friday, ill let you know how it works once it is in.

Keep us posted I just got mine via ups but haven't install yet. What's stage did you order

Why do people act like the stuff on Ebay is some sort of huge brand, and not some generic part that came from God knows where that someone just made up a brand name for?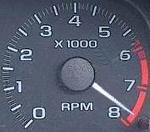 i find it amusing that SHOoff has nothing better to do but follow me around & be an unhelpful dick in even cross-forum. - Jon Mick