Dave Dunsmoor wrote:



cavyaddict wrote:



sappyL61 wrote:

the link in her for the offsets dont work



what he said



That was posted before Dave.org changed the way archives were done. The new link is


http://www.j-body.org/forums/read.php?f=42&i=10331&t=10331&arch=1
The information in that link is not good. (broken)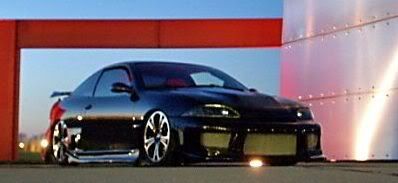 Anyone have the chart Stock Tire Size: 205/55/16 from the first page? It says the graphic has been deleted from ImageShack.

FYI none of the Eclipse patters will fit GM they are all ford style patterns from 90-04.


ShowOff Customz
03 Cavalier
73 Beetle
68 Fairlane 500



Ok this may sound like a newb question. I have the stock wheels on my 1995 Sunfire. They are 195/70/14. I found a set of 4 semi new tires they are 15" and they came off a Grand AM, not sure what year. The guy wants 50 bucks for all four, would that be a good deal? And would they fit my car?


"All men are created equal, only a select few become firefighters"

For 16 inch rims a 225/50R16 is the exact same height as the 205/55R16 just wider, and readily available, even wal-mart stocks them in a H speed rated tire!

The first number in the tire is the section width in mm, second number is the aspect ratio third is the rim size. To figure out the section width in inches, 25mm is equal to 1 inch, easy way to remember this is 1 quarter is equal to 1 inch and is 25 cents! So a 225 is 9 inches wide. To keep the tire size close or even possibly the same height just remember when the section with goes up the aspect ratio needs to go down.

Hub bore is exactly that, the hole in the center of the tire for it to slide onto the hub.... aftermarket wheels come with "universal" big drilled out holes (and use adapter rings- to fit correctly).
toyotaz87 wrote:



No scions in the wheel size list? I think the tC wheels fit J's...
Scion TC's have a smaller hub bore..... same wheel pattern though. So unless you want to get some scion TC wheels and drill out the center of those nice new wheels, you're out of luck

This link doesn't have wheel offsets, it does show hub bores and lug patterns though.
Stock Wheel Lug Pattern Matcher
Richard K wrote:

This link doesn't have wheel offsets, it does show hub bores and lug patterns though.
Stock Wheel Lug Pattern Matcher
That's a useful link Rich. Thanks.
'00 Sunfire GT Ragtop
Black of course...it's faster.
Running an '02 Cav in UCAR circle track racing... have to run 14" oem steel wheel, currently on a 6" wide wheel. Curious if there are any 6.5 to 7" wide steel wheels that would fit the Cav.

Broke the center out of a wheel racing this weekend, so thinking I'd try to upgrade the replacement.

Thanks in advance... will post the same in "Racing" Forum.

Keith

Ok, I looked thru this whole thread and didn't see my answer. I haven't looked on the inside of my stock wheels yet so I don't know. What is the offset of the stock wheels on my 1987 z24??

Doesn't help when old links are broken..

the factory wheel weights for jbos were left out in the list...how convenient for a sticky...lol

I would also have to say what stock wheels weigh would be good to tell vs what you are about to put on your car included in the list should be stock steel wheels as well as all aluminum wheels in all the sizes on all j-body cars not just the common ones...