Hey y'all, I've got Motegi Mr8's and they use special nuts which require a key. It's a star pattern that goes into the middle of the nut (these nuts are made to fit with almost no clearance around the rims, hence the use of the key).
I didn't notice until now that the sockets are rusting, and I'm afraid that the key would strip the nuts if I try to take them off using brute force. I'm gonna bring it to a rim shop to have a look tomorrow.

Does anyone have any experience with this? If so, what's the best way to take these nuts off gently without stripping them? Cause if a nut gets stuck, I'm afraid they would have to torch it off doing damage to both the rim and anything underneath (brakes).

A decent shop should be able to remove those without a problem. Some PB Blaster and a little care should do fine.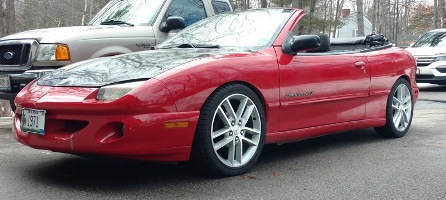 yea dude its the same kind wheel lock that volkswagens have and stripping those out are the worst. take it to a shop and tell them the situation and they should be able to get em off no problem

Get a torx socket the is slightly bigger the nut,force it in with hammer, and use a impact wrench to take it out. That's what we do at my dads shop. We charge 5 bucks a nut...not sure about shops in your area.


Oh s***, he has two fire extinguishers in there!