I have been trying to sell these rims for forever now and I believe I will just keep them because it isn't worth the trouble. One is scratched all to hell and it needs powdercoated. I'm lazy and don't feel like driving 2+ hours to get it powdercoated. I know these rims are extremely popular (too popular), so I am wondering where I can find ONE and only ONE for a decent price. Wheelmax.com is bit pricey for one-- $199 + shipping which is almost outrageous for an MR7-- to me anyway. Any help would be appreciated~ I need one before I can buy tires!! If you all would like to try and talk me out of the rims---please do so... lol.
Thanks in advance!!!





WARNING: Do not buy from Sam h (boostedld9). He never sent our item and has had our money for a little over a month now. Has not sent money, won't return phone calls, won't return e-mails. Bad person to deal with. Contacted lawyer! BEWARE!

well i bought one about a few months back (just as a 5'th wheel spare) and i paid $105.00. and that was for a white one.got a really good deal on it from a local wheel shop . tell you what you can do though,........call motegi @1-866-4-motegi they will find you local dealers around in your area. hope that helps. mr7's are popular,but rumors are that the wheel is being discontinued so good luck.


ClassGlass / RkSport / Eibach / Motegi / Ractive / Borla / K&N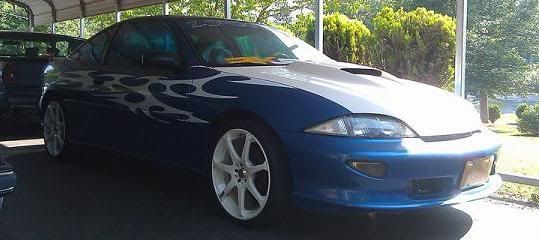 not a pep boys anywhere remotely close to where i live
=(

I've seen them at Sears in their automotive department. Think i was quoted somthing like 160 per rim. maybe less