Discussions about interior modifications to j-body automobiles.
"ill never have a glassed interior..."
LOL
Looks like it's time for some 5 point harnessssss'sss
lol yep justin that was a long time ago

much much MUCH better with the shorter top and the contours. keep it up!

ok, scrapped the expanding foam route, too hard to get even one each side.

thats lookin pretty good can't wait til its done, love the seats
Skr8 Goodz in tha hood
thanks man i can wait to get them out on the sun

Looks sweet like the direction!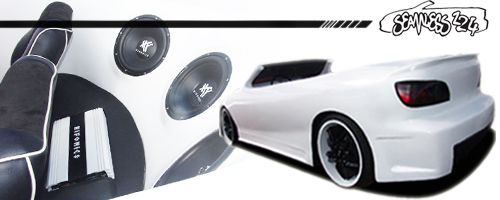 Glad you scratched the expanding foam idea.
I like how its coming together though.

well its still gonna flare out like that but just used the green foam in sections instead.

Gonna look hot flared out like that.

i handed off the form to my body guy last week, hopefully updates soon.


ive gotta go pick up the console from the body man for final fitment but ive been busy with the rear air bag swap.

More pics of back seat please


I know that's the only one I had at the moment.


is that pinstriping i see? lol.awesome job on the seats!

looks great. but def need more pics! or just start up a huge thread in P&M!

yes that is pin striping, but i havent had the console striped yet.