Been a while since I have posted on here with updates.I have been posting on my facebook page for the car (@jmhz2497). SO the last couple years I have been attending this half mile racing event just south of my. Just watching friends and really badass cars race in the half mile. I finally decided it was something I wanted to do. This year it was my goal and I put money aside as it is not like going to the local drag strip to race. We decided at the last minute to get a new, bigger house (3 car garage, yes). It was looking like I would not get to do the Half Mile event, but things went my way and I did it 2 weeks ago. It was soo much fun. Car preformed great!! I won the FWD class for the day I ran on Sunday. top speed of 124.44mph. I was trying hard to get the 125mph mark, but couldn't. I was beating Golf R's and even some v8's.People really do not realize what it takes to run the half mile. I'm already planning my next one, but of course I want to get faster as well. Below are some pictures taken, and I will post a couple video's later as well. Also some pictures from a local car show a few weeks back as well. My focus is on getting my built motor in the car along with engine bay paint work.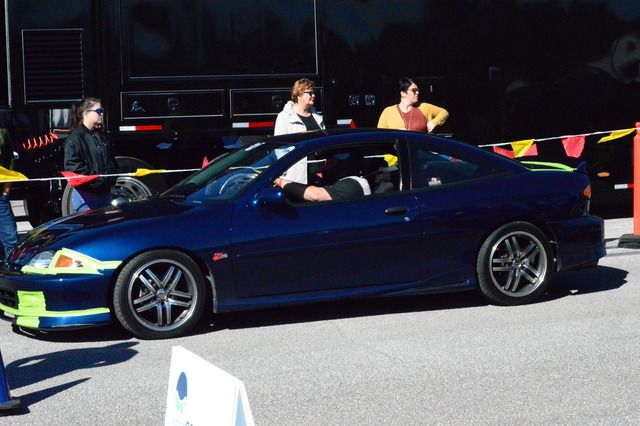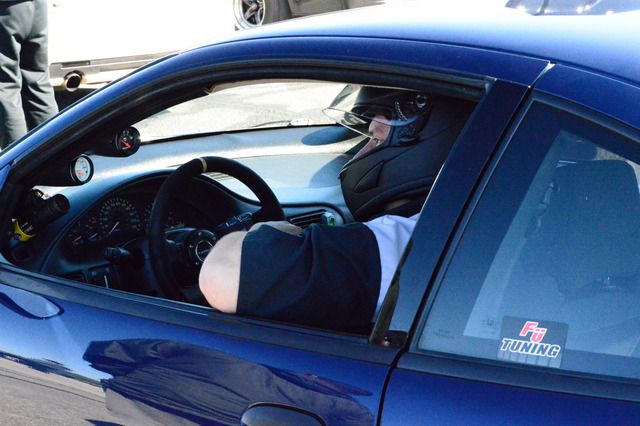 Local show with my son.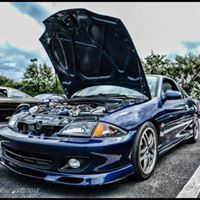 FU Tuning
congrats on the win!!
We have roll racing semi-locally but no standing 1/2 mile or mile races. I think it would definitely be cool to try.
if you still have the air dam below the rad, might try completely taping off the center section of the front bumper to see how it does. the lower air dam should direct enough air up into the radiator I would think.