Hey everyone,
Just a quick intro. My name's Pat, I'm a student at University of Toronto and I drive an '03 Sunfire GT. It's my first car and I really like this thing. I bought in April 2012, with 155,000km's and now its got something like 168k's. So far, ive only dropped in an AEM cold air intake, but more mods will come

I'm hyped up to join the jbody community and have the most fun I can out of my 4cylinder black beauty. Cheers!

Welcome from another newbie nice gunfire bud I got a 2000 Sunfire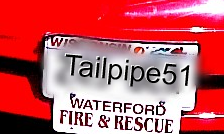 2000 Pontiac Sunfire 2.2L OHV
1993 GMC Suburban 5.7L TBI
Welcome!
If you have any questions feel free to drop a line, look forward to seeing more of you and your Sunfire!
Building it one piece at a time