Hey guys. I just decided to with the J-bodies for a number of reasons. I have mainly been focused on the F-body platform, owning LT1 Camaro Z28s and LT1 Firebird Formulas. But with gas prices awfully high and getting about 14 mpg, I think I'm ready to get into some quick 4 cylinders.
I've only owned one J-body in my life and that was an '89 Z24 convertible. (Gotta say I loved it being my first legal car, but at 123k miles, having to replace the ECM and 2 fuel injectors so soon, I'll stick with a 3rd gen.)
I'm looking in between a 2001-02 z24. Like the looks of 'em, hear they're more reliable, and I've seen some quick ass LD9s on the internet.
My main reason for switching is because fast f-bodies are a dime a dozen. But in my town, I've never seen a quick j-body. It's mainly mexified Cavaliers with no mufflers. I want to be the first to have a very nice looking, nice sounding, quick z24 here. Hopefully into a 13 second pass without demolishing my fuel economy. Any tips?

I would probably go with an 03-05 or a late 02 LS Sport. The Eco platform is a better platform IMO to build a quick, reliable car from that still gets good gas mileage. You'll hear people on both sides of the LD9/Eco argument, but let's face it, the Eco has technological advances that just aren't available with the LD9, and the stock bottom end has produced some serious numbers. LD9s have issues that need to be dealt with before building them. They can certainly be made into powerhouses, but from the standpoint of having a good base, the Eco has it.
If you like the look of the pre-03 cars better (I agree with you), you can always get an 03-05 and front end swap it with very little problem.
Spend some time in the performance and tuning sections here. There are a lot of good guys that know these engines extremely well, and can point you in the right direction for your goals.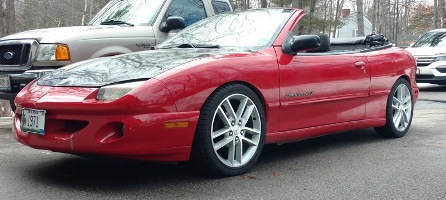 Definitely start with at least an 02 ls sport or z24. The z24 I believe had the 2.4l ecotec, whereas the 02 has the 2.2l ecotec, both absolutely great engines. I would stick with 02 personally because I dislike the way the newer cavs look, I don't like the front end and I realllly hate the rear end.

Ah okay thanks for the clarification.

I too came from the fbody side of the fence. Me from the ls1 end witch is a whole other beast. I love my 3rd gen jbody, and i love my LD9. On that note if you want a platform that has readly avalible aftermarket parts the eco has it and the ld9 doesnt. If your going to build a ld9 the 2.3 oil pump conversion is a must. You could also buy a ld9 car and swap a built eco in it using the ld9 harnass and ecm. Would have to change your bellhousing and some other goodies but the ld9 harnass and ecm is a good conversion on a eco for tunibility. That or buy a eco car and swap the harnass and ecm. The ld9 modification route takes deadication, parts that are avalible are used or cu$tom and hard to find. Cams for instance, to have my stockers hard welded and reground to custom specs is $800. Thats from web cams in cali but i know colt cams does it as well just havnt contacted them yet. All that said i budget rebuild my ld9 and did the 2.3 oil pump swap with junk yard parts and came in on the build really cheap. I got a few bolt ons as well and no tune, car ran a best of 15.6 with a 2.22 60ft. Theres more in it and with purchase i have like $3500 in the whole car. I love my jbody and have almost gone down the eco path a time or two due to parts agravation but im to deep now to justify it lol the path you choose is yours both are great platforms the ld9 requires oil pump swap to be reliable and for big power a eco needs sleeved. Pick your poision :-)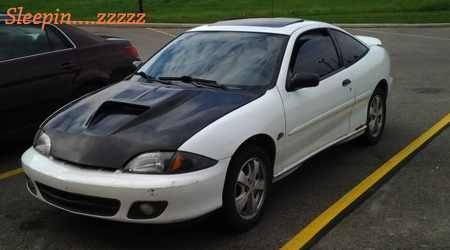 I Love My J ♡
Two ways to think about it.
00-02 2.4l LD9s can be flashed with the GM reflash, that is editable and can add fuel for boosted applications. A lot of parts may / will end up being custom, or off other engines.
03-05 2.2l L61s can be built far easier, using off the shelve components, but tuning is much more difficult.
You can get a L61 in 02, but if it was me I would get a 03-05.