hey, guys searching around for parts i came across this site,i have a x22se 2.2 l stock build Isuzu amigo engine in a 87 samurai which has a custom carbon fiber intake and it is turbo and controlled by a Haltech elite 550 standalone ecu,it did 225 hp at 11 psi before it lifted the head gasket,if anyone knows what compatible parts go with this engine i would greatly appreciate it.example; connector rods,pistons, cams ect
This is pretty cool. Use an LSJ head gasket from a supercharged Cobalt SS or Ion Redline. Golden Eagle head studs if you want too; new stock torque to yield bolts have held up well for people if installed properly.
For internals,
Here's a start
Are you in the US? If so 2.0 LSJ cobalt parts are available. Hell, the whole 2.0 LSJ bottom end is way better if you can run it with that standalone. Same block with only minor differences so it will bolt in if you swap the pans and all other equipment. 9.5:1 compression instead of the 2.2's 10:1. Smaller stroke (hence the loss of .2l) but much better rod/stroke ratio for revving. Factory forged rods and crank, piston squirters, bigger wrist pins, oil cooler if you can make it fit with your transmission. The head uses individual coils and a cam sensor. It has much more meat without EGR ports to allow for more aggressive porting and is sand cast instead of lost-foam of the 2.2 head.
If you're in the UK, look for a B207R or B207L. Same bottom end. Head is very similar but has EGR ports below the exhaust ports and uses slightly different cams (though they are made for a turbo setup).
"In Oldskool we trust"
I didn't look at the picture at all and thought it was a Z22SE motor. Disregard everything I have said.
"In Oldskool we trust"
Something makes me think this is the same block as the 1.8sohc and 2.0sohc used in gen 1 and 2 jbodies. I could be very wrong.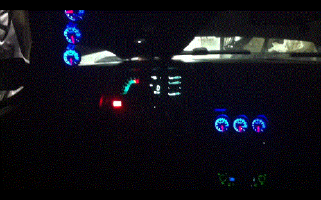 On the inside my car looks like a fighter jet.
oh man i got happy there for a minute,i'm in the US
found the opel 2.0 is the same head,i did wanna go ecotec from a cobalt but the tranny is off a soltice and pretty expensive,for ecotec i can find everything easily for a nice build