strat81 wrote:

best advice is to keep it stock and learn the car. then upgrade.

if you start in an upgraded car, you will be placed in a higher class and most likely not be competitive against seasoned drivers.

just my .02
Don't modify anything. Get you driving techniques down first.
If I had the parts, I would make my car H Stock (Best PAX multiplier) and work on my driving skills.
I've been to 3 events with my *90 HP (on a good day) base model 5 Speed 2.2 OHV "CHELOTUS".
Here are the last event results: I placed 5th out of 9 in ST class. I placed 38 out of 83 in PAX. Also 47th out of 83 in RAW time.
Im in Street Touring class with the following modifications:
Engine:
•K&N Filter on eBay (AEM) Intake
•RK Sport Polyurethane engine mount insert
•RK Sport Polyurethane dog bone
•Turbo Tech Racing polyurethane transmission mount bushings
Suspension/Wheels/Brakes:
•Eibach front and rear sway bars
•Freedom Design front and rear towermount brace
•Koni Yellow Shocks and Struts
•Eibach Sportline Springs
•OEM Rear solid strut mounts
•Kazera 17x7" KZ-S 40mm
•225/45/R17 (2) NEXEN N3000 Tires [Rear] and (2) Fuzion HRi Tires [Front]
•Prothane Polyurethane control arm bushings
•New ball joints
•New tie rods
•New Half shafts
•Good alignment
Interior:
•B&M Short throw shifter
•Autometer tachometer
•Sunpro Oil Pressure
•Sunpro Oil Temp
•Sunpro Voltmeter
Misc:
•The Big 3
•Cooling Fan Mod
•DRL disabled (switchable)
Street touring class is highly competitive. Plus my cheap tires does not help me any. Everyone else in my class has either TOYOs, Bridgestones, NITTOs, Kumhos or Perellis.
I would recommend Khumo XS, Dunlop Star Specs or try out the improved Falken Azenis RT-615Ks. I dont think you can run tires wider than 225 unless you want to be in the Modified or Prepared classes. If you can get your hands on some light-weight wheels, do so. i.e. RPF1s, Motegi Tracklites, etc. (pricey)
-Section 13.3 of the scca rule book adresses approved tires. Basically the tire must have DOT approval and then there are some other rules.
-Section 13.4 adresses legal rims. Rims have to be stock width and diameter and it does not have an offset more than
+/- 0.25 inch from a standard wheel for the car. So any size Dot tire that you can fit on a legal rim is approved. I think that this is the correct application of the rules.
The 2010 version of the scca solo rules is available online now at
http://www.scca.org/documents/Solo_Rules/2010_scca_solo_rules.pdf
.
Good luck to you, and let me know if I can help with anything.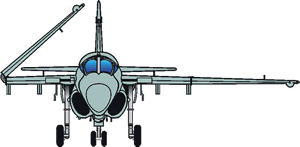 --------------------------
NCR-SCCA Street Touring Compact #18 Cones killed: 26