I just checked this section which I rarely do and see some people are wondering about 1/4 times and what not. I'm curious to know what people with turbo ld9's run with around 300whp? I'm not sure if there are many people on here that have ran the 1/4 with around 300whp or not but I was just kinda interested to see what people had to say. For a little info on the car (its all in my profile) secret cams, wiesco 9:1, SS valves, Cometic 0.030"(little thinner, I think it works out to a final CR of 9.2:1, correct me if I'm wrong), TO4E 57 trim with stage 3 turbine wheel running whatever boost it takes to make 300whp. I would really like to run a 13 flat but not sure if 12's are out of my reach. My car probably wont be running till may so I'll find out for sure when I get it to the track but thought I would see what people had to say.
friend with 280whp is running low to mid 12's consistantly


300 whp will definitely put u in the 12's, set ur goals a little higher, it will be a high 12 but if u can drive good and ur tune is really good, motor mounts, suspensions, and do a little weight reduction u can get it, good luck with it


if it can't win a race it better win a show

I would be pretty happy with a 13 flat but would be completely satisfied with a high 12. I'm not looking for a rocket, just something reliable and fun to drive. Thanks for the input. I guess it really comes down to getting it to the track, just thought I would see what people had to say. I ran a 14.3 with 190whp so I thought 300whp would get me pretty close to what I'm looking for.
14.5@108.92 maybe 250-260 WHP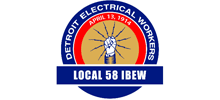 I have to get back to the track soon before I put the built motor in, and maybe Ill up it to like 13psi and see how the stock motor likes it lol. For my car at 10psi from my t3 super 60 Id say Im around 240whp, and I hang right with cars that run mid-high 13's and Im auto.
Ill say for you to make 300whp your gona need maybe 15psi or more. The secret cams are whats gona make it tougher, why I def opted for HO's. Also factor in what other mods you have; what type manifolds, tb, exhaust, mounts, and tune.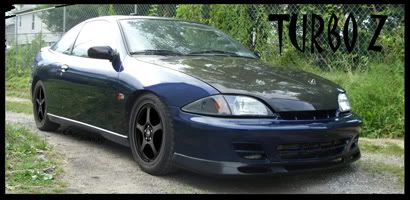 I'm gonna run whatever boost I need...the turbo is good for 500hp and I'll run it at 20-25psi if thats what I need to make the power I'm looking for. My buddy is going to be running a similar turbo (just a stage one turbine wheel) on a sohc 1.6 and will probably make 300whp with that. I'm not worried as much about whp, but rather what the car will run at the 1/4 mile. Its so hard to predict what the car will run but I thought I would see what people had to say.
stage 1.5 turbine wheel ]:->

i made 362whp on 13psi, and made 282 or something on 7psi....
R.I.P. Brian Klocke, you will never be forgotten