strat81 wrote:

vids of the idle with the cams??

nice times btw! i might have to look into a set. any porting done to the head or just dropped in?
Dropped in cams and springs, didn't touch the ports. The cams help a bunch, doo it!!
I have a video somewhere....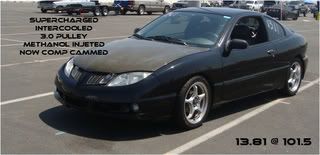 13.3 @ 106 mph Cammed
awesome!! i gotta get my sedan back together and tuned... but i'll have to add cams to the list.

James (ROLN19S) (JuicyJ) wrote:

Price on the cams?
Not to thread jack, but i just picked up comp's blower grind on ebay for $414 shipped; they shipped directly from comp cams.
Cams i got on ebay also^^^
the springs are supertech 78lb springs from thmotorsports.com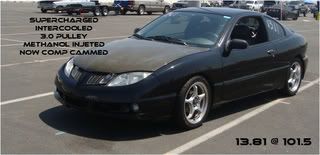 13.3 @ 106 mph Cammed