R.I.P. Brian Klocke, you will never be forgotten
But I am better off with the slicks, or with street tires?
______________________________________
2002 Pontiac Sunfire GT - Supercharged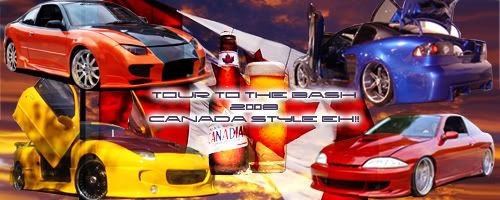 Boosted2point4 wrote:



How new is that second pic?

older than the first, you would be able to tell if it was a newer pic

R.I.P. Brian Klocke, you will never be forgotten
275 50 r15 Mickey Thompson drag radials on Centerline rims.
I am not going to talk about hooking. lol
used to used 24.5 8.5 r15 M/H Racemasters and they did very good, sold those tho.
Best time:"""11.946""" @ 114.73 mph @17psi 1.83--60"
11 second daily driver!!!!
Race Related 727-561-9440
Shop of choice for your 11 second J body!
Also, built bottom end and or top end LSJ and L61's available.
13's

----12's

----11's


----10's

ok I have the drive shaft axles so I have the longer studs can I use a spacer and run a wider tire. if so what sive can I get? and where is a good place to get a set of rims for the wider tires. cause I was thinking like a 10" wide tire.