Any one out there reprogram computers for the 1996 cavi for racing purposes?.............Thanks


Raceaddict

it is the untunable year. youll need to switch to a 97 ecu and engine harness. its all plug and play for the 2.4 and not too much is different for the 2.2. the 97 can be tuned with hptuners.
What about a 1995? Can anyone tune that if given specs?

I wasnt thinking before, its a race car so obd2 emissions dont count lol. you could replace the harness and put a 95 ecu in also. there are ways to tune that ecu like you would with hptuners through software or im pretty sure people can burn chips for them also.
97 is easier to tune than 95 since 95 tuning involves pulling the pcm, opening it up, yanking a chip, erasing the chip, flashing the chip, and then putting it all back together. Where as hpt involves plugging 2 things in, turning the key and clicking the mouse.
1994 Saturn SL2 Home Coming Edition: backup car
2002 Chevy Cavalier LS Sport Coupe: In a Junk Yard
1995 Mazda Miata R-package Class=STR
Sponsored by:
Kronos Performance
WPI Class of '12 Mechanical Engineering
WPI SAE Risk and Sustainability Management Officer
true, but 95 can emulate real time!!! and datalog at the same time too.
I have a 95 PCM and wiring harness for sale.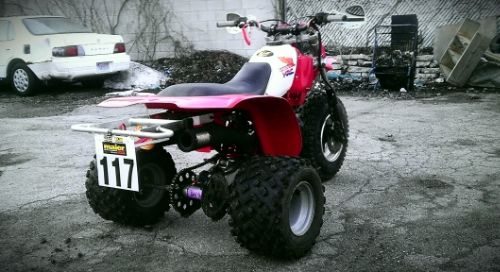 I have 97 PCM and harness for sale. 2.2 auto.


Currently #4 in Ecotec Forced Induction horsepower ratings. 505.8 WHP 414WTQ!!!
Currently 6th quickest Ecotec on the .org -12.453 @ 116.45 MPH!!!
alright guys here it comes , since the 97 computer is modable , dose anyone know if you can swap the computers back and forth between the older to newer car or are the plugs different ??

witch stock computer has the best power tune in it ?
are they inter changeable ?

A select few 96 cars came with the correct plug to hook up the 97 ecu without the harness swap but they are far and few between. As far as a stock tune there probably isn't too much diffrence between the 2.
Is there a pic of the 97 connector? That would be helpful