just ran last night at the track for the 1st time in my 2003 sunfire mods are in my profile but basically all i have is intake, tsudo header, 2.5 exhaust and pulleys with a smoothed out tb, and around 275 lbs of weight reduction. here are my best 2 runs

60' 2.277
1/8 9.821 @ 73.39mph
1/4 15.164 @ 91.77

and my best

60' 2.190
1/8 9.692 @ 73.46mph
1/4 15.021 @ 91.97mph

it was at kcir and around 70 degrees last night, i couldn't launch for crap and am getting terrible wheel hop even with poly filled top and tranny mounts and a ttr lower mount lower subframe brace kyb agx front set to full soft and rear to full stiff and about 20 psi in the front tires,

the engine has 110,000 miles on it

i know with some cooler weather and better launches i can get into the 14's any thoughs or suggestions? had a freaking blast cant wait to go again

thanks

will

very impressive for ur first time! next time you'll dip into the 14's for sure.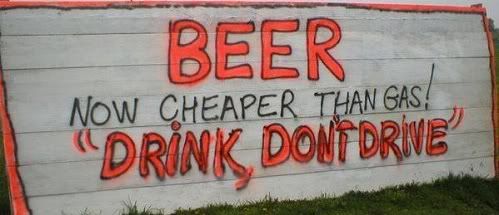 2.1 60ft on street tires is good.
FU Tuning
yeah but it was 2.19 so basically 2.2 if i could get and actual 2.10 i think i would be solid

What did you remove for your weight reduction? Those are pretty good times for standard bolt-ons.


PSN ID: Phatchance249


oh just about everything, i have a back seat delete, no spare or jack or anything in the trunk, removed all sound deadening, and replaced carpet with light weight carpet, no air bags and lighter than stock steering wheel, light weight un adjustable otto-r racing seats with aluminum brackets ~18lb battery, removed hood latch support and have custom pin assembly that has to be unkooked with a pin that goes through a bracked i welded to the inside of the bumper, (i took out my turn signal lights and relocated them to the fogs on an 03 sunfire) so i reach through the "nostrils" to unlatch the hood. lighter than stock 15" wheels, (not light enough but still lighter). i never run more than 1/2 tank of gas (at the track i was down around 1 gallon) cut some of the tubular dash support out , removed metal inside the glove box door, light weight pulleys, etc, thats all i can think of right now,

i have added weight in the form of a rear sway bar, larger front bar, strut braces, sub frame brace, hub spacers, and heavier than stock speakers and cd player

i also forgot to mention its a base model, no options what so ever no cruise no abs no sunroof no power anything so that helps... also along with the back seat delete i obviously took out the rear seat belts.

Thats a lot taken out. Mine is still a daily driver so the most I remove is the jack, tire and my subs, usually try to have less then half a tank too.


PSN ID: Phatchance249


mine is a daily driver as well, i driver 15 minutes to and from work twice a day. still have a full looking interior minus the back seat, just with racing seats and an aftermarket steering wheel, looking at it you cant really tell ive done all the weight reduction. except for the back seat being gone, but its still carpeted back there. i just chance it with running no spare or jack, if i get a flat in town there are plenty of people i can call to come get me to get my spare, i only take the spare when i go on road trips with it. i ran it at the track the same as i drive it every day

Try bumping the air pressure in the tires up.
20psi is a little to low for street tires.

what do you think like 23 or 25 psi?

I ussually tell people to start at 30 and work your way down to see what works best....but perhaps try 28 and go down from there.
Could be where some of your wheel hop is coming from.

nice on a stock tune you have no pe till 63xxrpm.
see ya!
that 60 ft is great man !! i ran a 16.06 in my auto 4dr 2003 cavy last night . all i have is just a aem cai !!