You can actually use the distribution block/master cylinder that comes with the ABS setup, you just need to drill and tap two of the holes.
A lot of people will say it's unsafe, but personally I've gone through what you're describing, that ABS system is dangerous when it gets old and has put me through intersections on perfectly dry roads. If you can't drive a car without ABS you shouldn't be driving at all.
Technically if you aren't worried about removing the whole module you can just unplug the two plugs that go to the solenoids on the top of the ABS module. That will disable them and throw an ABS light, but if you pull the face off of the cluster and put a piece of tape over the light (its either that or de-solder the light) you'll never have a problem with them again. We haven't figured out a way to disable the light beyond that, so I'm just running with tape over the ABS light.
If you wanna get rid of the whole module (it's about 8 lbs and a nice weight savings, plus it opens up a lot of room under the hood) it's a bit more work.
You have to remove the module from the master cylinder, it's reasonably self explanatory but requires torx bits if you don't have them, here's a link to a thread with a tear down in it:
http://www.j-body.org/forums/read.php?f=3&i=140838&t=140838&p=2
It looks like this without the module, minus the stainless lines and AN adapters
You have to drill and tap the lower holes like this, I believe they are M12x1.0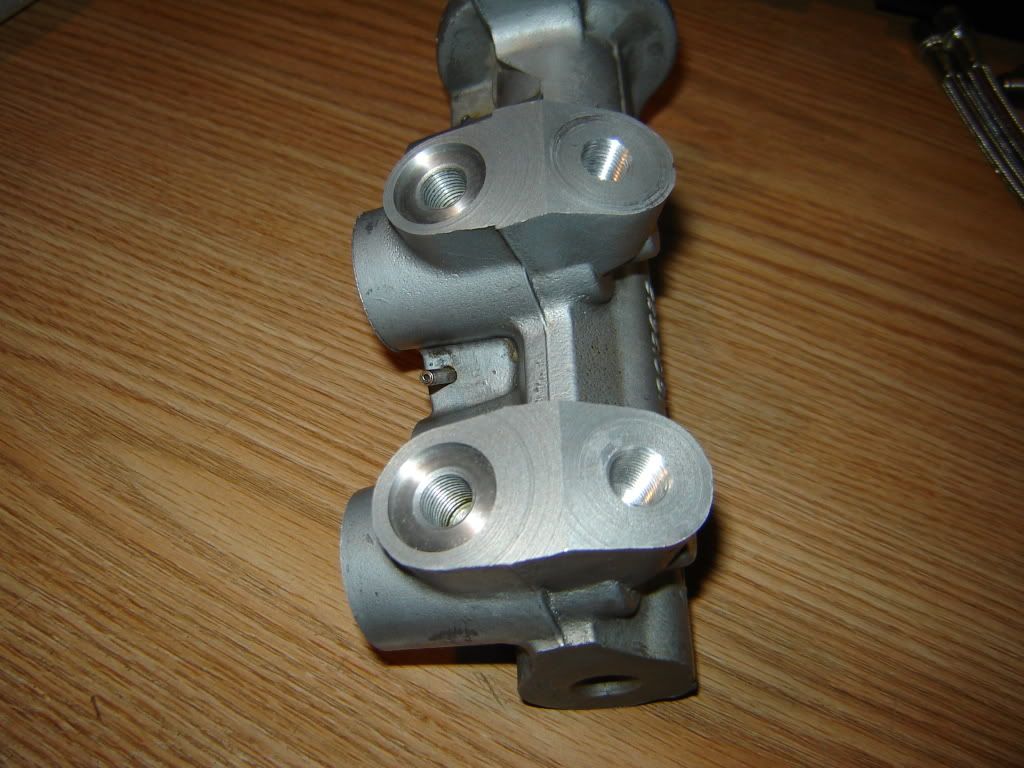 I adapted from M12x1.0 to -3AN and then back to the factory lines
And then installed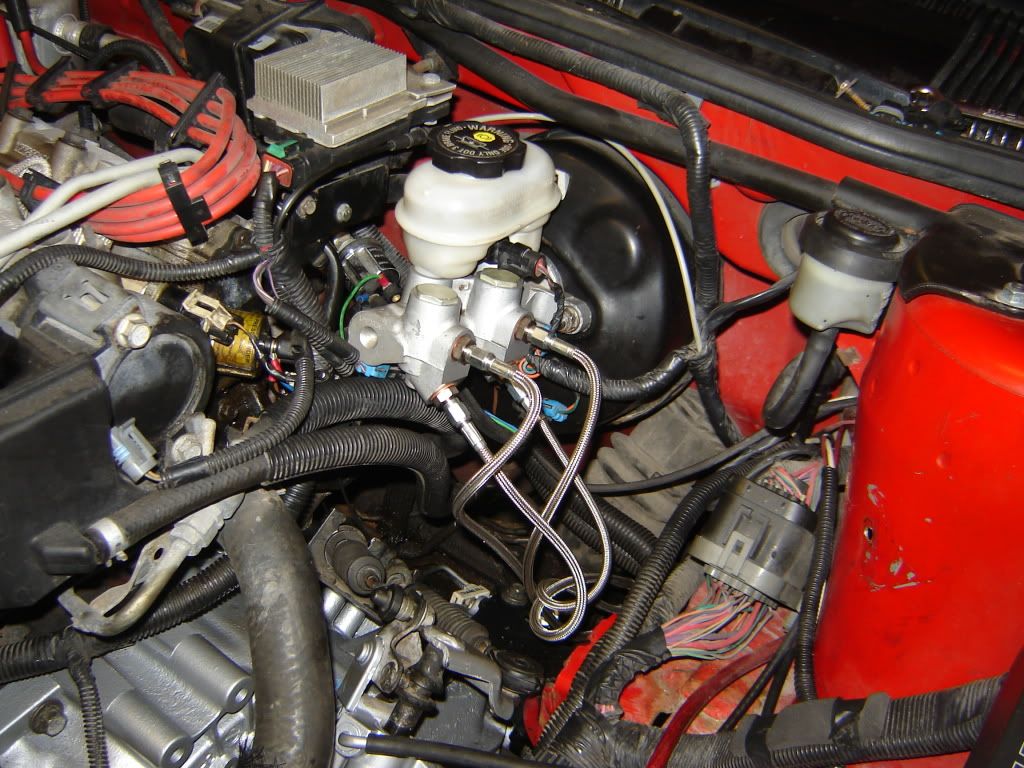 Connected into the hard lines down near the subframe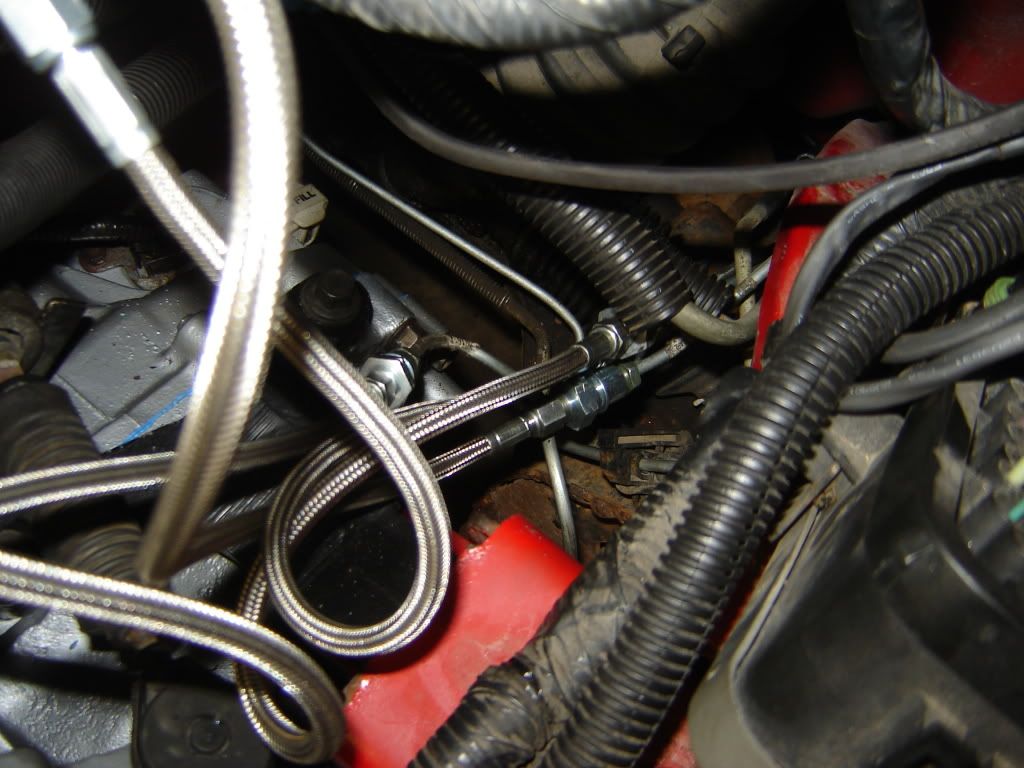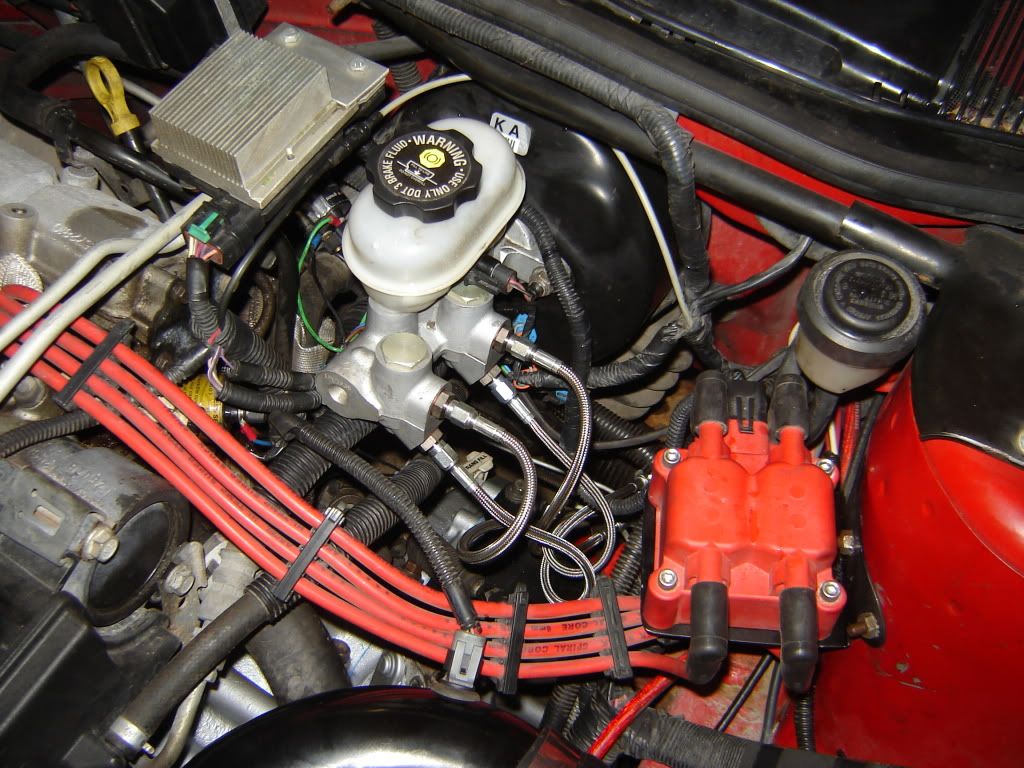 The other problem is if you remove the whole module you will throw a BRAKE light, which is different than the ABS light because the brake light is required to turn on and off during start up to pass inspection in some states. To trick the car into thinking you still have the whole module you just have to remove the plastic plug on the side of the module and solder all the leads to one motor armature from the ABS assembly.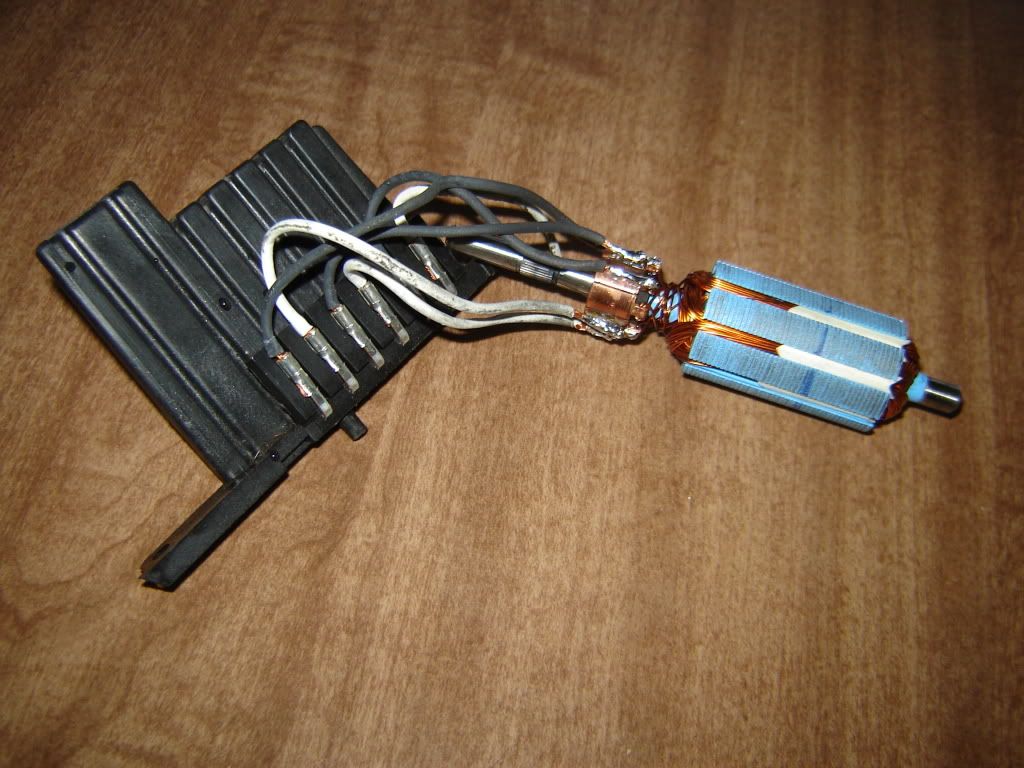 Which reminds me, I was going to go back and make a nice box for the armature and plug so it wasn't just electrical tape, haha.

Paying someone to install parts and bragging about it being fast, is like watching someone bang your wife and being proud to raise their kids.