Hi guys, I need some help with the selection of which motor I should run in my sunfire for the upcoming mini stock 4 cylinder race season. The track is a 1/3 Mile high banked asphalt oval. In previous seasons only SOHC engines were allowed in our class, however this year the rules changed to allow for DOHC Engines. So my question is this, what would your opinions be on running a 2.2L SOHC @ 2200lbs minimum weight versus running a 2.4L DOHC at 2500lbs minimum weight. Do you think with the 300lb added weight for the DOHC will make both these engines comparable in top end and acceleration? Thanks in advance for all your opinions, much appreciated.

The 2.2 isnt a SOHC, it is a OHV. The 2.2 Ecotec is DOHC.

what does the track allow for engine mods to both types of engines

we ran a 2.4 DOHC at our half mile banked track we never finished a race due to 3 engines failing because oil starvation It would cavatate air half way through the corner due to low oil retension in the pan the pan had no way to stop sloshing

Why not change to a dry sump or put a windage tray in, crank scrapper, or oil resivoir tank. All of them besides the pump should be under a $100.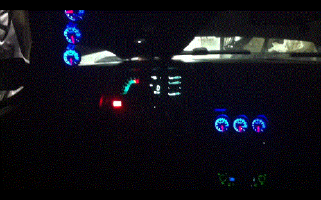 On the inside my car looks like a fighter jet.
in a 2.4 the problem is the balance shaft oil pump system but can be converted over to a oil pump out of a older 2.3 i race half mile dirt tracks and had 3 motors fail and did the pump swap and since all has been good

did u have to do any other modifications to the motor like baffles in the pan or fabing the pan at all. i am new at this in the process of building one right now not a hole lot of time left and im trying to figure out all of what i need to do to keep the motor from taking a @!#$. do u have a high output head and a diffrent cam in it? looking for help i dnt know what to do and where to get the parts i need from. any help would be great.